LG sells four Tromm washing machines per minute globally

LG announced today that the cumulative sale of its six-motion function (Tromm) washing machines reached 8.1 million units by end of last month. LG achieved this distinction in three years and nine months. LG six-motion function-mounted washing machine was launched in October 2009. In other words, LG sold one six-motion washing machine per every fifteen seconds and four units per every one minute. After passing the 2-million mark in 2011, six-motion machine sales jumped by more than three times within such a short period of two years.



The six-motion function Tromm washing machine plays a key role for LG Electronics to occupy more than a half of the global drum washing machine market. As of today, LG is the world's largest washing machine maker with a market share of 10 percent in value terms. In the category of drum washing machine, it commands a dramatic market share of about 50 percent.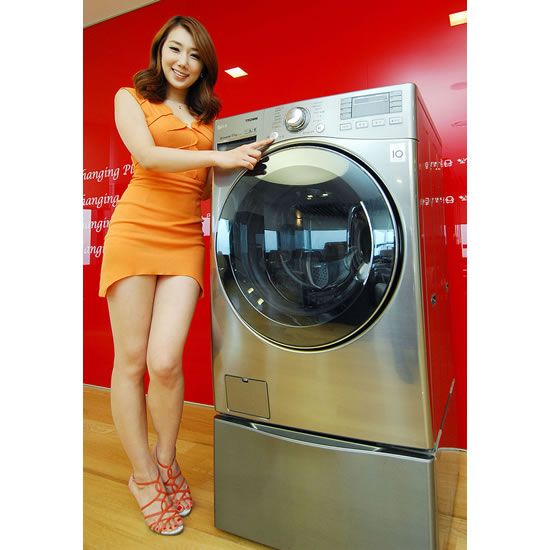 The six-motion function still evolves. LG added in April 2013 a turbo shot function that sprays powerful water from three different directions, thereby reducing washing time by more than 30 minutes.
---
---
---