LG SIGNATURE Ultra-Premium OLED TV and Home Appliance Products Unveiled AT CES 2016
At CES 2016, LG officially unveiled its new LG SIGNATURE product lineup, bringing LG's best technology and designs together under a single name.The vision of LG SIGNATURE is to stay pure and sophisticated, true to each product's essence. The initial offerings in the LG SIGNATURE lineup include a beautiful 4K HDR-enabled OLED TV, a more advanced TWIN Wash washing machine, a cutting-edge Door-in-Door refrigerator, a futuristic hybrid air purifier, a feature-rich double-oven range and a state-of-the-art TurboSteam dishwasher. LG SIGNATURE will include more products as the brand expands.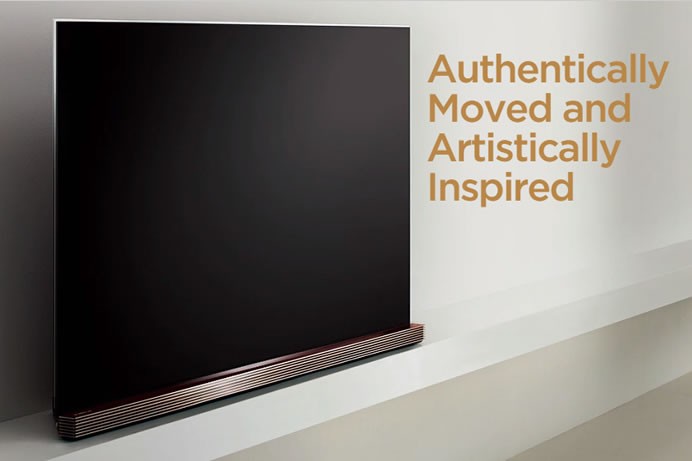 The LG SIGNATURE OLED TV features the company's unique Picture-on-Glass design, which boasts an ultra-thin 2.57mm OLED panel with a translucent glass back and forward-facing sound bar speaker system. The LG SIGNATURE OLED TV has received the Ultra HD Premium seal of recognition from the UHD Alliance (UHDA) signifying that it meets the most demanding performance standards for resolution, HDR (high dynamic range), peak luminance, black levels, wide color gamut and immersive audio, among other criteria.

With HDR capabilities, Pixel Dimming, 10-bit panel/10-bit processing power, ColorPrime Pro and new webOS 3.0, the LG SIGNATURE OLED TV represents the ultimate in TV technology.

The unique-looking LG SIGNATURE washing machine is an advanced version of the LG TWIN Wash™, first introduced to the public at CES 2015. The LG SIGNATURE 24-inch front load washing machine is more durable, more convenient and more sophisticated than ever and features the unique pedestal MINI Wash under the main unit.

The minimalistic design of the LG SIGNATURE washing machine is highlighted by the beautiful Quick Circle User Interface which is touch-enabled and embedded in the glass door at a 17 degree angle that makes it easy to see when standing.The LG SIGNATURE washing machine comes equipped with LG's proprietary Centum System which improves the washing machine's durability and energy efficiency with an advanced suspension system. Noise emitted while the washing machine is in operation is greatly decreased because the Centum System minimizes the tub's vibrations during a wash cycle. The US version of the LG SIGNATURE washing machine will offer a different design and feature a large capacity of 30-inches.

The LG SIGNATURE refrigerator represents the visualization of essence with a fresh take that is both intuitive and evolutionary. As a nod to its innovative spirit, LG has taken its award-winning Door-in-Door™ design one step further by adding a Knock-on Door-in-Door feature that makes the opaque Door-in-Door compartment transparent with a simple knock. The transparent surface allows customers to peer inside the refrigerator without having to open the door, offering significant energy savings by limiting cold air loss.

The new Auto Door Open feature automatically opens the door when an individual approaches the refrigerator, allowing for quick and easy access even if your arms are full of groceries. The LG SIGNATURE refrigerator is powered by LG's Inverter Linear Compressor which automatically adjusts its cooling capacity based on load conditions, generates less internal friction due to its unique design and is backed by a 10-year warranty.

The exquisitely designed LG SIGNATURE air purifier allows the air cleaning process to be a visual experience with its innovative transparent panel. Equipped with an advanced Aqua-Cyclone feature, this air purifier harnesses the power of water to filter out harmful chemicals and contaminants while quickly bringing the room to comfortable humidity levels.


The unit is equipped with LG's Semi-Permanent Filter System, allowing consumers to remove, wash and reuse the filters for up to 10 years, saving both time and money.While fine dust particles are typically invisible to the naked eye, customers can see the air quality of their indoor environment by simply glancing at LG's Smart PM1.0 Indicator. Positioned around the control display, the indicator uses four different colors of light to signify the concentration of super-fine dust particles. LG SIGNATURE will begin rolling out in key target markets in North America, Europe and Asia soon after CES.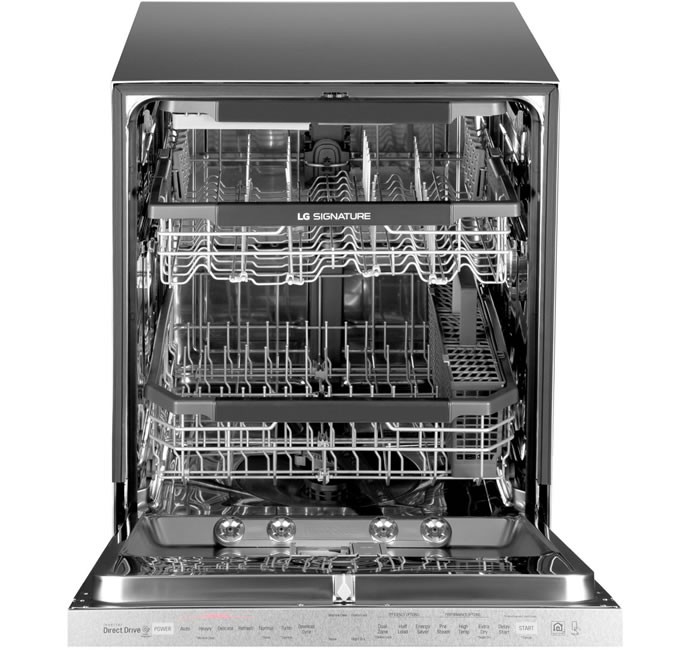 ---
---
---