Milky Way Illumination from Tokyo Tower Main Observatory

Tokyo Tower Main Observatory is a blaze of lights for its "Milky Way Illumination" which features 10,000 blue lights. The blinking lights attached to the ceiling are thought to resemble the Milky Way, and coupled with the backdrop of the night view, the resulting scene creates an illusion of an infinite number of stars twinkling in the sky.Red lights represent Orihime (the female figure in the traditional Tanabata legend), and white lights represent Hikoboshi (the male figure). The illumination is set to run until July 12.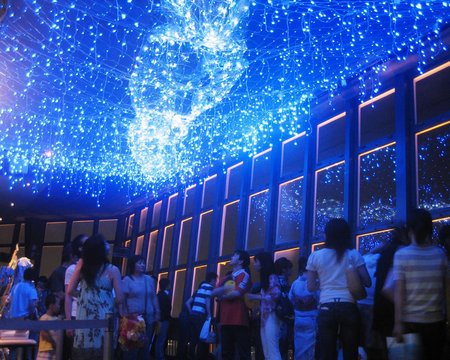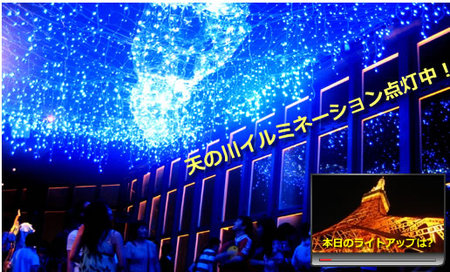 Tokyo Tower is a communications and observation tower located in Shiba Park, Minato, Tokyo, Japan. At 333 meters (1,091 ft), it is the tallest self-supporting steel structure in the world and the tallest artificial structure in Japan.


Live:-
---
---
---