Nikon Announces Optical Processing Machine Lasermeister 101A
DNikon today announced the release of the Lasermeister 101A, an optical processing machine. The Lasermeister 101A provides additive manufacturing capabilities like a 3D printer, while also enabling laser marking and welding. The Nikon Lasermeister 101A builds upon proven technologies of the first-generation Lasermeister 100A, released in April 2019. The new Lasermeister 101A delivers enhanced optical processing performance as well as augmented functionality and productivity, while maintaining the compact Lasermeister 101A footprint. By expanding the conventional 3-axis control mechanism to a newly developed 5-axis control mechanism and increasing the number of applicable powder types, the Lasermeister 101A's flexibility and degrees of freedom in additive manufacturing are markedly increased to help customers meet their most diverse requirements.
The Nikon Lasermeister 101A is compatible with numerous types of manufacturing metal powders including SUS, high-speed steel, and Inconel specified by Nikon. By supporting multiple powder types, the Lasermeister 101A enables customers to perform deposition processing on a variety of metals, and better enables customers' manufacturing through metal 3D printing. Productivity is also a critical factor in additive manufacturing, and the Lasermeister 101A incorporates a new high-speed manufacturing mode that increases stacking speed and boosts productivity by 1.5x compared to the previous generation system.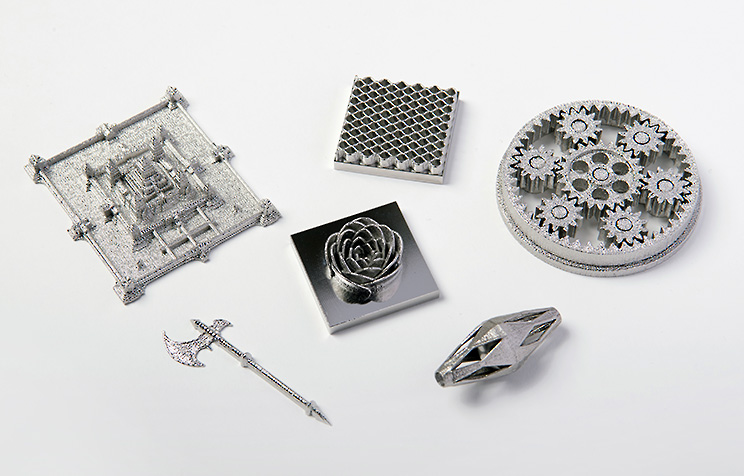 The Lasermeister 101A satisfies a multitude of customers' specialized metal processing needs. Using the 101A's advanced 5-axis system, various metal manufacturing shapes are possible and additive manufacturing processing can be used for existing products as well. Metal components can also be repaired using direct deposition to the damaged area. The Nikon Lasermeister 101A optical processing machine comes in two body colors-White/Black, measures 850 x 750 x 1700 mm and weighs 320 kg.
---
---
---