Panasonic launches worlds first HDMI 2.0 Compliant Communication LSI Optimized for High Speed Transmission

Panasonic today has released the industry's first communication LSI compliant with the latest HDMI 2.0 specifications that enables optimal transmission of high definition 4k 50/60p image data. HDMI 2.0, the latest High-Definition Multimedia Interface Specifications, significantly increases bandwidth up to 18Gbps and supports for the transmission of 4k (2160p), 4 times the clarity of the already widespread Full HD (1080p). This Specification therefore allows for the display of ultimate resolution 4k 50/60p images via single HDMI Cable.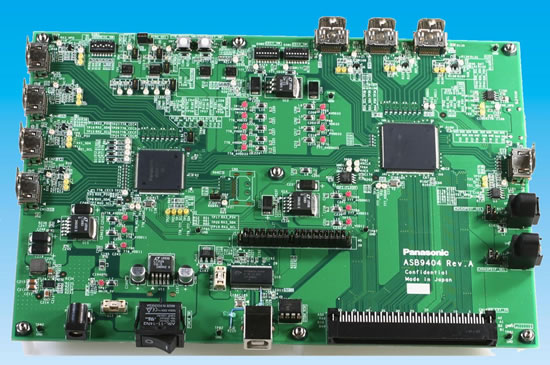 The new standard supporting the transmission of 4k video at 50/60p is expected to expand the application and adoption of 4k devices in various fields, including 4k large-screen monitors for broadcast and industrial uses and automotive displays. Panasonic's new HDMI 2.0-compliant communication LSIs, MN864777 and MN864778, facilitate the designing and developing of devices that support 4k 50/60p, and will contribute to the widespread use and adoption of 4k devices in a variety of areas. Panasonic has started mass production of the new LSIs this month with a monthly output capacity of more than 1 million units.
---
---
---