POWER AIR ZPAC 40 Worlds First Indoor Generator

Power Air Corporation the Zinc power company announced the introduction of its first commercial product, the ZPAC 40 Zinc Air Powerpack, at the 2008 International CES (Consumer Electronics Show) in Las Vegas. The ZPAC 40 provides the equivalent energy to 40 AA alkaline batteries (enough to fully recharge a mobile phone more than 10 times) in a lightweight, compact, recyclable "CellPAC" that fits easily into a shirt pocket. The ZPAC 40 can be used anywhere, anytime, to provide safe, personal portable power without the need of an electrical outlet. It provides extra runtime for travel, emergency, remote and recharging power applications by supplying energy via a mini-USB port. Adaptors are available to connect to most devices that do not have mini-USB ports.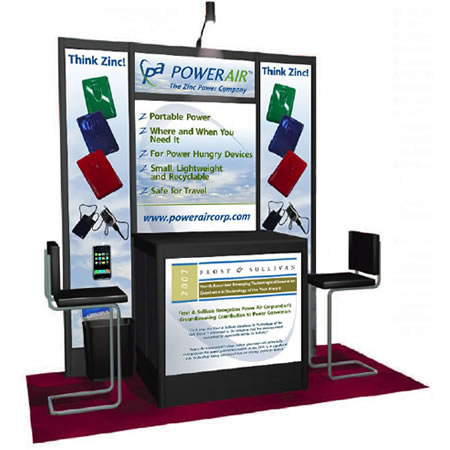 The external recharger measures about 102 x 63.5 x 19mm and weighs about 310g. The total power generation time is 90 days. The recharger can be reserved for up to 2 years if it is unused for the power generation. The fuel cell is integrated with the recharger and is reportedly recyclable.

Headquartered in Livermore, California with offices and research facilities in Vancouver, Power Air is a forward-thinking clean energy company engaged in commercializing proprietary, high performance Zinc Air Fuel Cell (ZAFC)-based products for the mobile electronics, portable and stationary power generation, light mobility and transportation markets.
---
---
---