The Prince of Wales Commemorates Sony's 40 years in Wales
Sony UK Technology Centre (UKTEC), world-leading manufacturer of professional and broadcast camera systems, welcomed The Prince of Wales to the site as part of its 40th anniversary celebrations. As part of the visit The Prince of Wales was welcomed by the site's Managing Director, Steve Dalton OBE as well as key representatives from the Sony and Japanese community. These included Mr Masaru Kato, Vice Chairman of the Sony, Mr Masaru Tamagawa, President of Sony Europe and His Excellency, Ambassador Hayashi from the Embassy of Japan in the UK.


The origins of the Sony Bridgend plant date back to 1970, when Prince Charles visited Japan for the Osaka World Expo. Akio Morita was invited to the British Embassy for a reception held in the Prince's honor. At the reception, Prince Charles asked Morita if Sony had any plans to build a plant in Europe, and that if Sony did decide to do so in the future, that they please remember Wales. Morita felt that the Prince's interest in promoting direct investments in his country was a sign of his interest in the international business community and of the British Royal family's enthusiasm for creating jobs in Britain.

During the visit, His Royal Highness unveiled a plaque marking four decades of achievement to an invited audience of over 30 guests which included senior Sony executives, individuals from UK and Welsh Government and Bridgend County Borough Council. His Royal Highness originally opened Sony's first site in Bridgend, Wales in 1974 and Her Majesty Queen Elizabeth II opened Sony's second facility in Pencoed in 1992.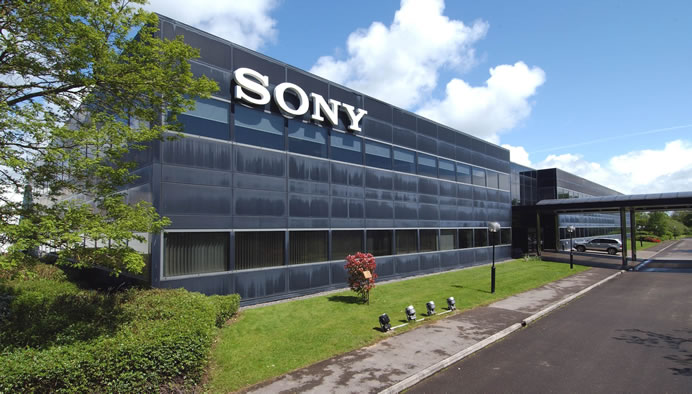 ---
---
---