Ricoh Pentax announces limited edition sale of Original watch GR and original watch K

Ricoh Pentax today announced the sale of limited edition original watch -Original watch" GR "model and original watch" K "Model in collaboration with Elemex. Limited to 150 each, both watches are available for 24,800 yen($2522)each from Pentax shop. The limited edition is for the commemoration the 10th anniversary of the launch GR series and latest model of GR camera and the launch of K-mount digital camera.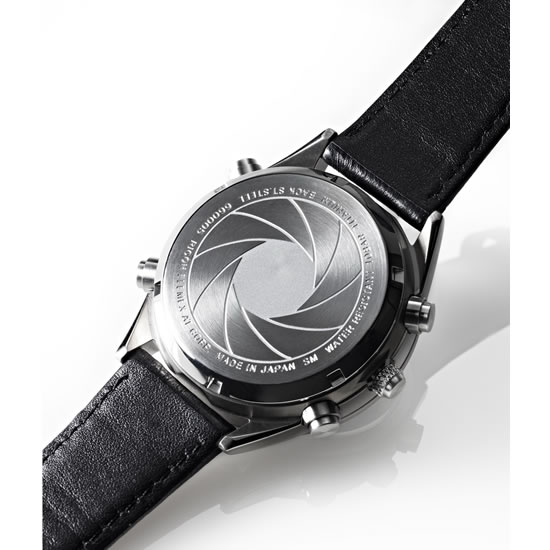 Both watch have five functions- alarm function (vibration), LED Light, LED digital display, stopwatch, and dual time and sapphire glass. The watches adopt electromagnetic induction charging method (non-contact power supply).Full charge(40 jours) lasts for one month. They are waterproof also (10 atm). The GR model with titanium case and simple design has a stamp of nine shutter blades on the back cover .The watch comes with a genuine leather belt. The case size is 40 14mm thickness × height 47.2 and weighs 73g.


The K model with stainless steel case with rotating black Bezel and stainless steel bracelet measures (excluding crown) 43 14.3mm thickness × height 48 and weighs 164g. Logo K is stamped on the back cover and second hand.
---
---
---