Samsung Launches IoT Tech-Backed Fridge Featuring a 21.5-inch Full HD touch screen in Korea
Samsung today launched a revolutionary new 4-Door Flex refrigerator in South Korea featuring Internet-of-Things (IoT) technologies. The 850-liter Family Hub refrigerator features a Wi-Fi-enabled 21.5-inch Full HD touch screen. With the touch screen users can control the fridge's lights, stream music and order groceries also. With three cameras installed inside, users can check the foodstuffs stored in the refrigerators through a smartphone application. The 21.5-inch Full HD touch screen can also display photos shared from smartphones, and users can also communicate with other family members through notes and voice recordings. It also links to televisions to deliver content on air.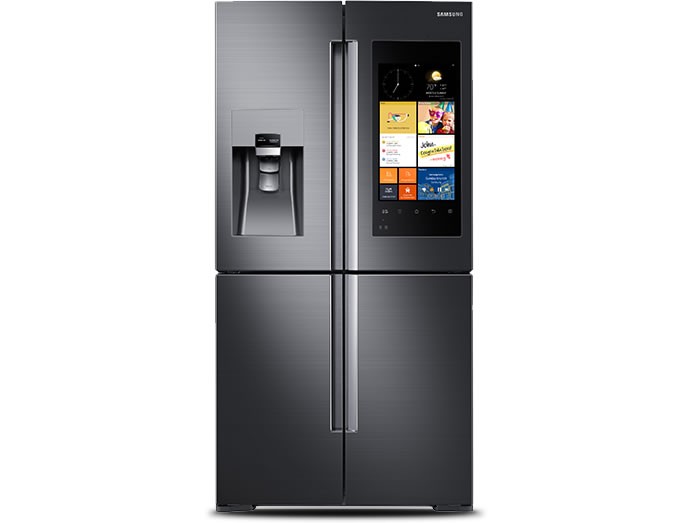 The price of the Family Hub refrigerator starts at 6.5 million won (US$5,627), which is 25 percent lower than a similar model from Samsung's premium Chef Collection appliances. Samsung has partnered in Korea with E-Mart, Lotte Mart, Samsung Card, top portal operator Naver and Bugs Music. The main target for the Family Hub is Korean housewives aged between 30 and 40 who are familiar with using smartphones.
---
---
---