Top-notch Japanese Ruby Roman grapes cost around $180 a pop!
A wedding hall operator bought a bunch of around 30 Ruby Roman grapes grapes weighing some 800 grams for a record whopping Y550,000 ($5,400) on Saturday. The auction was held at Ishikawa Prefecture, Japan. This was the first day of the buying season in the prefecture. A bridal couple at a wedding venue in Ishikawa Prefecture will have the privilege to taste the juicy grapes at their banquet.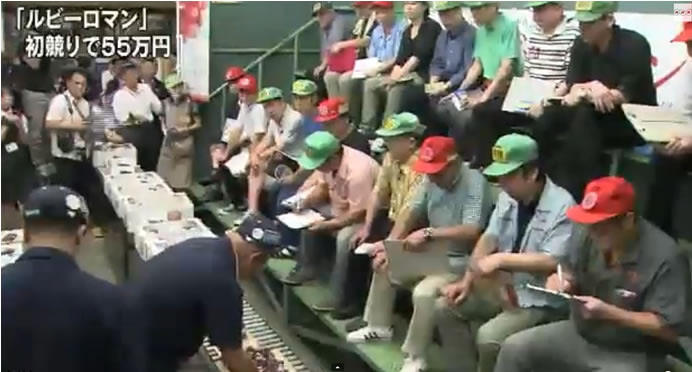 The bunch of around 30 grapes weighed some 800 grams (28 ounces), and individual grapes can reach 3 centimeters (1.2 inches) in diameter. The top notch grapes – costing around $180 a pop – will be served at the wedding hall in the central city of Kanazawa, in Ishikawa.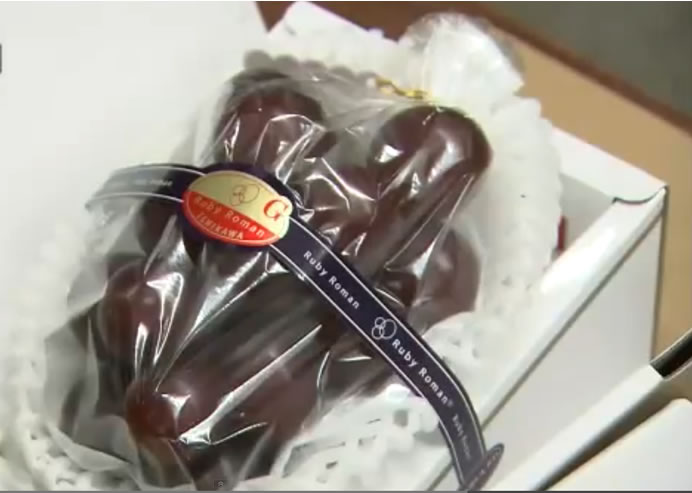 ---
---
---