Toshiba Develops Lightweight and Compact High-Power Superconducting Motor Prototype for Mobility Applications
Toshiba Energy Systems & Solutions today announced that it has developed a superconducting motor to meet the needs of the mobility sector. This superconducting motor can realize lightweight, high-output density and high-speed rotation, and can be made available for large mobility applications. Toshiba superconducting motor with these features is the first of its kind in the world. Toshiba ESS will promote cooperation with the mobility industry and is aiming to commercialize this technology by the late 2020s.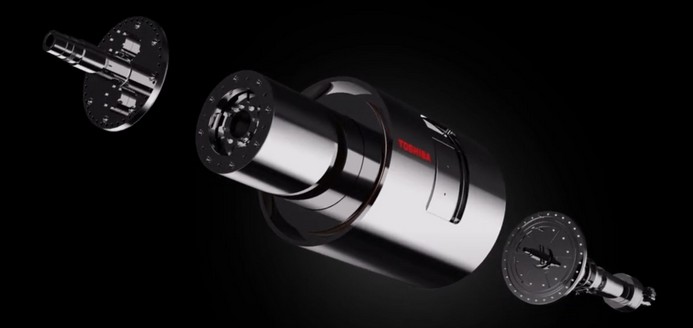 Toshiba ESS recently developed a prototype for a compact, high-speed superconducting motor with a maximum output of 2 MW, bringing together its manufacturing technology for high-speed rotating machines and superconductivity technology. This motor was developed by a team of engineers and experts at Toshiba ESS's Keihin Operations.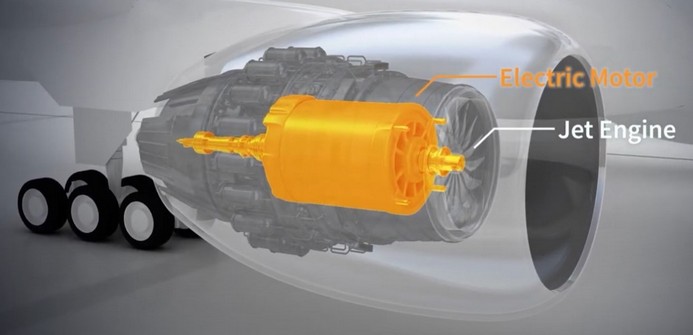 The newly developed superconducting motor is less than 1/10th the weight and size of a conventional motor with the same level of power output, and Toshiba ESS expects it will make a significant contribution to the electrification of aircrafts and the mobility sector. To achieve total carbon neutrality, it is necessary to explore not only carbon-free SAF, but also aviation systems as a whole; thus, the industry needs to develop lightweight and high-powered motors for propulsion systems. Toshiba ESS will further improve this technology and accelerate efforts toward its implementation to society.
Toshiba ESS is also exploring the business of carbon recycling, in which CO2 from exhaust gas is recycled into SAF through the P2C process, utilizing electrolysis technology to convert carbon dioxide (CO2) into carbon monoxide (CO). Through these efforts, Toshiba ESS will provide various solutions to the mobility industry and contribute toward realizing a carbon-neutral society.
---
---
---