Casio Announces Eight New Affordable Laser & LED Projectors
Casio today announced eight new affordable Laser & LED Projectors. The new projectors announced today include five WXGA and three XGA models. All eight of these new models are equipped with a 1.5X zoom lens for optimal flexibility in projector placement. The Advanced Series models can also be used to power other devices with HDMI terminal connections such as Intel WiDi or Miracast wireless display adapters and stick devices, offering superior scalability.



Until recently, lamp-free projectors equipped with solid state illumination (SSI) light sources have only been available in the high end of the projector market due to their advanced technology. Casio succeeded in converting all of its projector models to SSI in 2010, and then, in 2015 launched affordably priced Core Series models featuring a 1.1X optical zoom lens.

The Casio Laser & LED light source has a lifespan of up to 20,000 hours, eliminating the need for lamp replacement, and reduces electricity consumption to about half that of a mercury lamp projector. Given these benefits, total cost of ownership (TCO) for the new models is better than that of a mercury lamp projector. All eight new models are produced by Yamagata Casio, the Casio Group's manufacturing base in Japan.

Casio's projector development capabilities using advanced Laser & LED light source technology have been brought together with the advanced production technology capabilities of Yamagata Casio, yielding excellent cost performance while maintaining high quality and reliability. Casio holds an 80% share of the global market for SSI projectors with 2,500 lumens or more, which is bright enough to use in fully lit rooms. This dominant position has allowed Casio to develop the extensive new lineup being released today.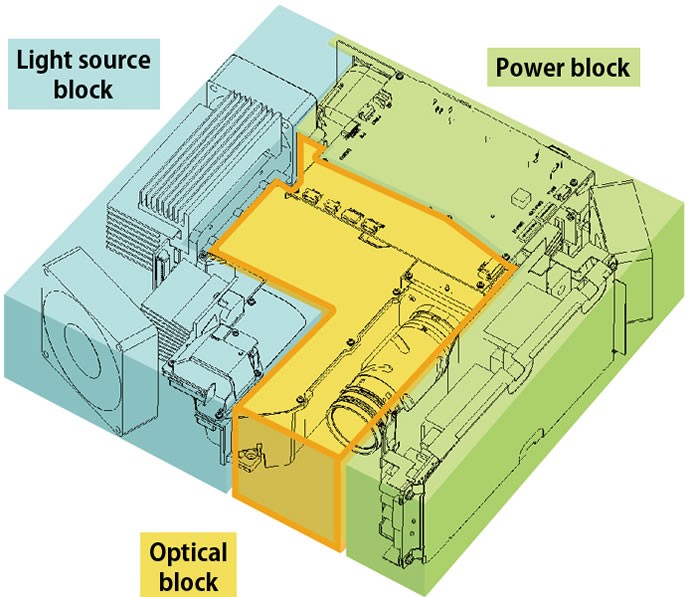 ---
---
---