Panasonic Desktop Companion Robot with human-like movements and communication skills unveiled at CES 2017
Panasonic today unveiled the desktop companion robot with human-like movements and communication skills at CES 2017. The robot has a cover that looks like an egg shell, which the robot can open to reveal a built-in projector. The robot also moves back and forward, and up and down. Its features and dexterity–designed to mimic human movements–inspires people to interact with it and are made possible with Panasonic-developed servo control technology.


The robot's child-like voice adds to the realism. Its voice and embedded projector work together to deliver natural communication that builds a sense of attachment with its human owner.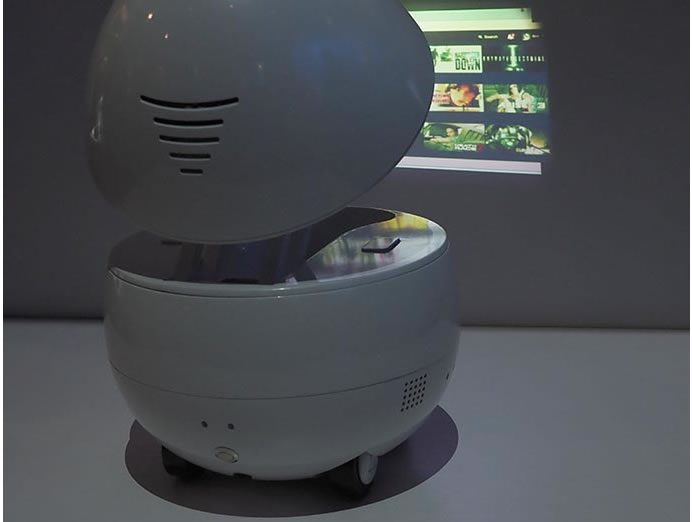 The Panasonic robot is equipped with a Wi-Fi network function that accesses artificial intelligence-based natural language processing technology. This enables it to communicate in a clear, friendly way. The robot is able to access and use cloud data, and commute with those in other locations. Via the embedded projector, the robot can be used for distance learning and other purposes.

The robot is about the size of a standard kitchen countertop blender. Panasonic has submitted patent or design registration applications in the U.S. and other parts of the world.
Specification:-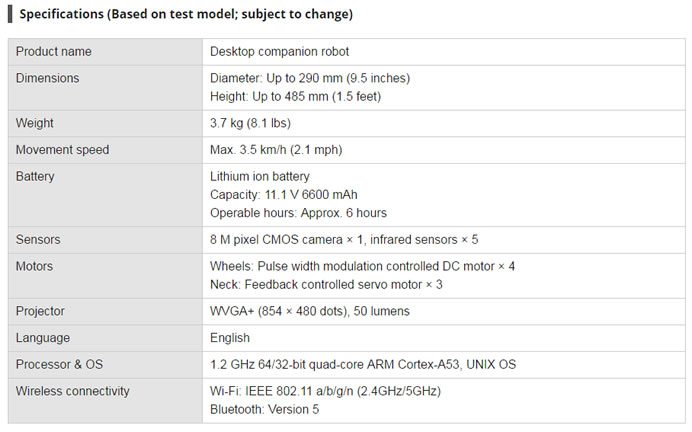 ---
---
---