Panasonic Robot HOSPI clears used dishes at Narita international airport
Narita International Airport launched a demonstration trial on Monday for Panasonic robot HOSPI to improve passenger service ahead of the 2020 Tokyo Olympic and Paralympic Games. I HOSPI is a robot that can deliver goods autonomously on behalf of humans. In the demonstration experiment, the robots will be retrieving used dishware in the airport lounge. During the five-day test in a lounge at the airport, the operator will give lounge users a questionnaire, including on the usability of the robot.


Based on preprogrammed map information and using high performance sensors and advanced collision-avoidance algorithm, the robot can move about while staying aware of its surroundings, enabling it to deliver items safely and efficiently without colliding into passersby or various objects along its route.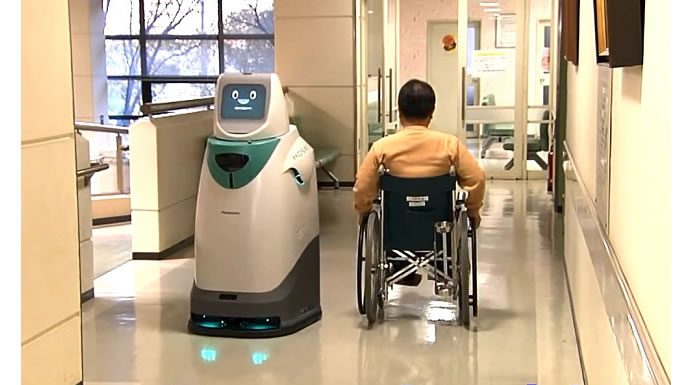 Unlike traditional delivery systems, equipment does not need to be embedded into the walls or ceilings, and guide tapes do not have to be laid down along the route, so delivery destinations and layout changes to facilities may be easily made and at low cost. Being recognized for these features, the HOSPI has already been adopted by 4 hospitals in Japan, Changi General Hospital being one of them and other countries for the delivery of pharmaceuticals and specimens.
---
---
---