KDDI service to help Japanese in need to find empty toilet cubicles through smartphones and computers
Japanese telecommunications carrier KDDI will soon launch a service in Japan to let people know how many cubicles are occupied through smartphones and computers. Sensors in the cubicles detect when the doors are closed. These sensors are connected to a separate gateway device that uses KDDI's telecommunication network to send information to a remote server. This data provides real-time updates to a website telling the waiting person how many cubicles are currently available in a particular location.


The sensor will also send an email to a facility administrator when a toilet is occupied for too long. This will help administrators to deal with any possible accidents or troubles that may occur. KDDI will also start a service that analyzes and controls the amount of water used to flush toilets through use of an internet-connected valve. The valve analyzes the amount of time a person was in the cubicle and then dispenses just enough water to flush the toilet.



KDDI will launch the service at office buildings first. Then it plans to install the system in public restrooms at sports stadiums, train stations, shopping malls and other locations where the facilities are often crowded. KDDI will start selling the service to facility owners from March.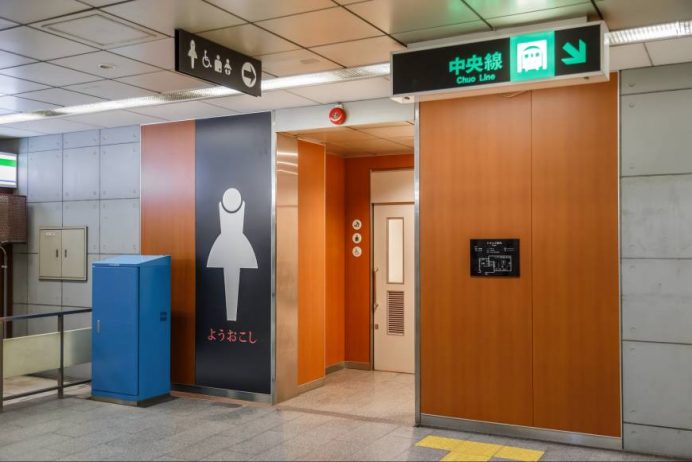 ---
---
---