Sanko Japan Announces Storage Case where user can see the inside contents on Smartphone
Sanko Japan today announced a storage case for your clothes etc that allows you to see the contents inside the case using Smartphone. The Smartphone scans the QR code attached to the bag. This way user can see what is inside the bag without opening and taking the whole stuff out. This is a very good solution in emergency when you  are looking for a particular item like your favorite shirt etc fast   and easily. Sometime we forget what have we kept inside the bag. Just scan the QR code and help yourself.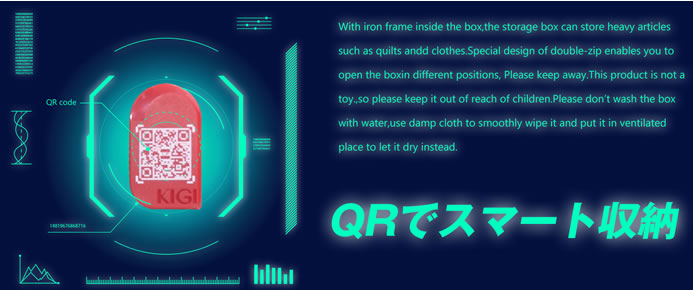 Using the Sanko storage case is very simple. The fastener of the main body comes with a tag with a QR code. You can install the dedicated app by reading the QR code on your smartphone. Register the QR code of the storage case in the application and use it. The QR code is different for each product, and you can name and manage the storage case. In the app, the photos of the items to be stored are registered for each case. By reading the QR code on the case, the registered photo is displayed and you can check the contents.
The registered photos can be labeled for each item. On the item list page of the app, you can find out which case an item is in by searching by label name. The storage case can be folded for easy storage and comes with a handle for convenient portability.
The Sanko storage case made with Oxford material measures 580 x 380 x 220 mm (width x depth x height) and weighs a mere 185g. The app is compatible with Smartphone running Android 4.2 or later / iOS 8.0 or later. Sanko storage case is available in Japan for 1,580 yen ($15) for a single piece and 2,880 yen ($27) for a set of 2 (both include tax). CLICK HERE TO BUY.
---
---
---