Kyocera Solar Modules shows only minimal degradation in performance after twenty years of use

Kyocera solar modules installed in a French village to the east of Lyon recently marked a special anniversary — the modules, which were used for France's first grid-tied solar power generating system, have been producing clean energy for the last 20 years. Furthermore, recent laboratory testing of the pioneering system confirms that Kyocera's solar modules, which were installed in 1992, show only minimal degradation in performance. The 945-watt system, which is installed on a roof in the small village of Lhuis, showed only 8.3% degradation in performance from its original power output level. The performance of this system is a testament to the extraordinary long-term reliability and performance of Kyocera modules.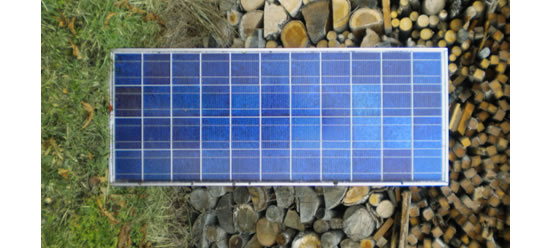 The 945-watt installation was commissioned in 1992 by Hespul, a French non-profit organization involved in the promotion of renewable energies and energy efficiency. The installation consists of 15 modules each with an output of 63 watts. In the constantly innovating field of solar energy, 20 years is a long time, which makes the long-term performance and efficiency of these modules manufactured with the technology available at that time particularly remarkable.
---
---
---