Panasonic Completes 500 kW Solar Project at the University of Colorado Boulder
Panasonic Eco Solutions North America has completed a 500 kW solar photovoltaic (PV) power generation installation at the University of Colorado Boulder (CU-Boulder). The system was developed and built by Panasonic with local support from Lighthouse Solar. Financing was provided by a subsidiary of Renewable Social Benefits Fund (RSBF).RSBF works with Panasonic to finance distributed generation solar projects in the US and US territories. The CU-Boulder solar installation is on the university's East Campus, in the heart of the 220-acre CU Research Park. The 500 kW ground-mounted solar panels will provide clean energy power generation to both research facilities and buildings throughout the Boulder campus.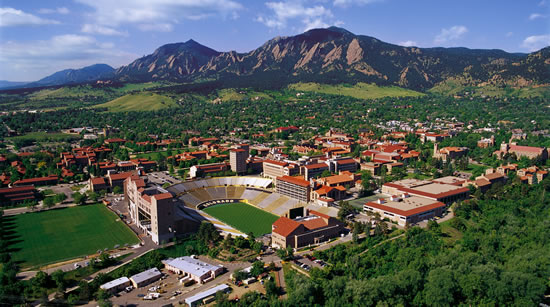 The new installation will help the university meet its short-term goal of powering the campus with green energy, reducing energy usage and cost, while fulfilling part of its long-term goal for a carbon-neutral campus, outlined in the pledge made by former CU-Boulder Chancellor G.P. "Bud" Peterson to the American College and University President Climate Commitment.
---
---
---