DENSO Releases New Retrofittable Driver Status Monitor to Reduce Accidents Involving Commercial Vehicles

DENSO has released a retrofittable driver status monitor to help reduce the number of traffic accidents involving commercial vehicles, such as trucks and buses. The safety product checks for distractions, drowsiness, sleep, and inappropriate posture based on the driver's facial image, which is captured through a camera installed in the cabin. If drowsy or distracted driving is detected, the monitor voices an alert. Large commercial vehicles can cause serious damage in an accident, and many trucks and buses do not have the latest safety devices installed because they've been in use for so many years. The driver status monitor is retrofittable to existing vehicles on the road, and can therefore accelerate the introduction of safety devices to large commercial vehicles.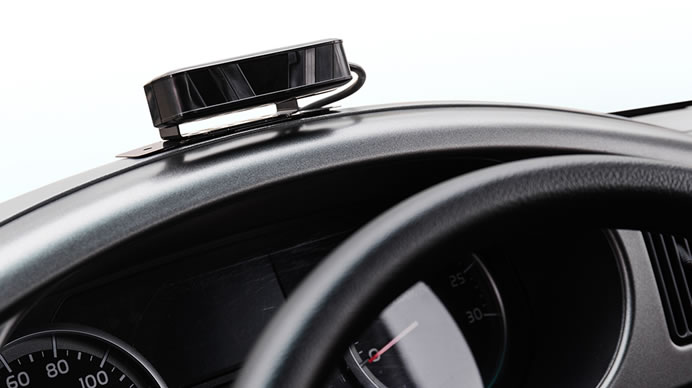 A driver's condition is detected by the product and recorded on a SD card. An operation manager and the driver can review the driving status, including the number of voiced alerts, and an image of the driver when the alert was triggered. This feature offers additional guidance for safe driving. The driver's condition can also be notified to the operation manager in real-time, making it possible to caution the driver and take quick action in the event of an emergency. The product is now sold by DENSO Sales and DENSO service stations across Japan and will be released outside the country later this year.
---
---
---