AirAsia Japan to offer 5 yen promotional fares for domestic routes

AirAsia Japan, a budget airline owned partly by All Nippon Airways will start selling one-way tickets on its website for 5 yen for 10,000 seats on three domestic routes in a special campaign ahead of its inaugural flight scheduled for Aug. 1. The promotional tickets are available for flights linking Narita International Airport near Tokyo to Sapporo, Fukuoka and Naha in Okinawa Prefecture. The Tokyo-Sapporo and Tokyo-Fukuoka flights will commence on Aug. 1, while the Tokyo-Okinawa route will start on Aug. 3. The special tickets will be sold for four days from Thursday to Sunday for flights from Aug. 28 to Nov. 28.



AirAsia Japan said the minimum regular fare for the Tokyo-Sapporo and Tokyo-Fukuoka routes will be 4,580 yen ($57) and 5,180 yen ($65) respectively. The minimum fare for the Tokyo-Okinawa route will be 6,680 yen ($84). Passengers will be charged an additional 150 yen in commission, the airline said. AirAsia Japan plans to commence services linking Narita with Incheon and Busan in South Korea, while considering opening routes to Taiwan and China.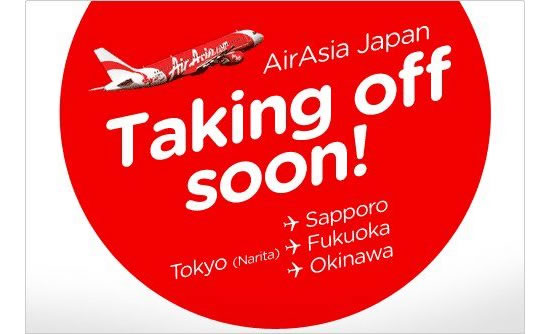 ---
---
---