Ene-1 Grand Prix Motegi powered by Panasonic's rechargeable EVOLTA batteries held at the Twin Ring Motegi Circuit in Japan

On November 10, the 2012 Ene-1 Grand Prix Motegi, a next-generation car race powered by Panasonic's rechargeable batteries, was held at the Twin Ring Motegi Circuit in Tochigi Prefecture, one of Japan's most famous speedways. The Ene-1 GP is a very unique race as the cars are powered by Panasonic's AA size EVOLTA nickel metal hydride rechargeable batteries. Each team takes to the track in cars designed by themselves with on 40 rechargeable EVOLTA batteries for power. Panasonic co-sponsored the event and provided the rechargeable EVOLTA batteries and rapid chargers for each team.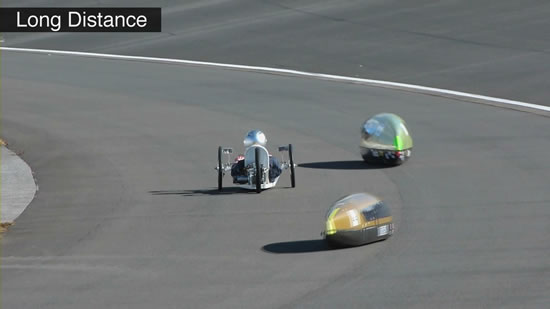 The Ene-1 GP is made up of 2 races. The first is a time attack race, where the teams compete to complete one lap of the 2.4 km course. Following the time attack is the distance race, where the teams who completed the time attack compete to cover the greatest distance in 60 minutes. The teams have only one chance to charge the rechargeable EVOLTA batteries before the time attack, so the design of the vehicle and a skillful driver that can make the most out of the high capacity rechargeable EVOLTA batteries are needed to win.


On the day of the race, 21 teams participated in the time attack, with teams flying through the track at speeds of over 60km/h, a real testament to the huge power held in the small batteries. The 20 teams that completed the time attack took part in the long distance race, with the winning team covering 20 laps for an incredible distance of about 48km in 60 minutes.


The Ene-1 GP is an event that connects eco and mobility and gives young people an opportunity to experience the fun of designing and building a vehicle. This is the third time for the Ene-1 GP to be held, following on from the races held at the famous Suzuka Circuit last year and in August this year. The Ene-1 GP was a fantastic event, with the teams really showing what can be achieved with only 40 regular rechargeable EVOLTA batteries, and highlighted the great potential of battery powered environmentally friendly vehicles in the future.

---
---
---