Honda begins experimental test-driving of MC-β Micro-sized EV in Miyakojima City
Honda, jointly with Miyakojima City and Toshiba began experimental test-driving of the MC-β, Honda's micro-sized EV, using photovoltaic (PV) energy as part of the Miyakojima City Small-sized Electromotive Mobility Project. Through this experimental program, Honda will operate an environmentally-responsible micro-sized EV using renewable energy, and work together with the local community to explore the possibility of a CO2-free society. For this particular driving experiment in the city using renewable energy, the MC-β will be charged from three new PV recharging stations newly built by Toshiba.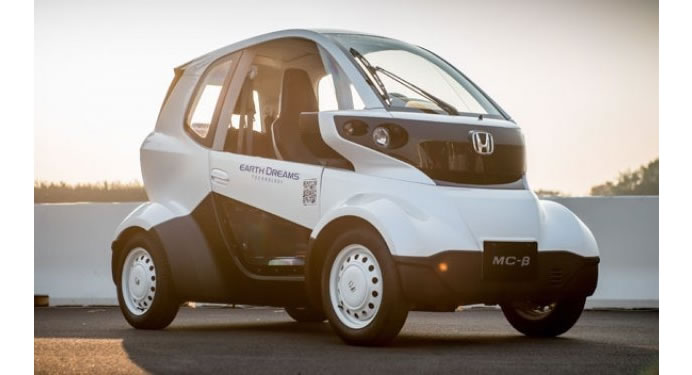 The test will explore the potential usage patterns and needs of small-sized mobility products in a mobility environment unique to remote islands, where the travel distance is short and energy resources for mobility such as gasoline are procured from off the island. This test will also verify the effects of CO2 emissions and energy cost reduction, and verification results will be utilized in the effort to establish mobility and energy models which will fit in with a recycling-oriented society, a requirement for the next generation.
---
---
---