Honda multi-view camera displays views on the vehicle's navigation screen for comfortable and safe Driving
Honda has developed a multi-view camera system which displays views from multiple wide-angle CCD cameras on the vehicle's navigation screen to reduce blind spots, support smooth parallel or garage parking, and support comfortable and safe driving in a 3-way intersection where there is limited visibility or on narrow roads.The multi-view camera system includes four wide-angle CCD cameras located in the front and rear of the vehicle and on the right and left door mirrors. The new system synthesizes images from these cameras and displays the synthesized image on the navigation screen with additional information including a projection line, which shows the vehicle's projected trajectory, calculated based on steering angle information, and a reference line, which provides a reference for the distance between the vehicle and approaching obstacles.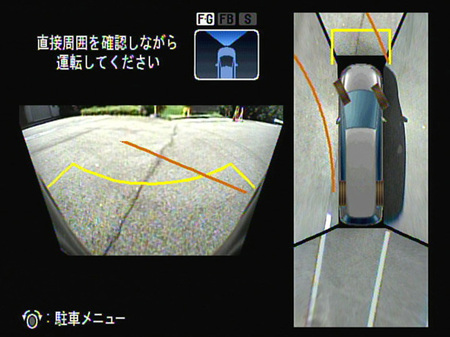 This provides support to the driver in parking, enhancing visibility, and avoiding contact in narrow driving conditions. This new multi-view camera system will be applied first to the all-new Odyssey which is scheduled to go on sale in Japan in October of this year.
---
---
---