Honda to Begin Sales of All-New CR in Japan

Honda announced that the all-new CR-V would go on sale at dealerships across Japan on December 2. Introduced in 1995, the CR-V pioneered a completely new SUV market with its original combination of car-like ride comfort and exceptional utility. The all-new fourth-generation CR-V is more advanced in every area, including design, packaging and technology. In addition to the sleek and aerodynamic body, the CR-V features higher fuel economy, enhanced ride comfort and a roomier interior and cargo area for better utility than ever before. Providing exceptional stability in a wide range of driving situations, the CR-V offers peace of mind to every occupant.

The CR-V demonstrates new attention to the in-vehicle experience and features enhanced driver comfort and more advanced functionality and control. The new center display offers Honda's latest information functionality, providing a wide range of data in a convenient and easy-to-read format. Supporting smoother control, the center display and other elements of the interior allow the driver to grasp current conditions easily and focus on driving.


All CR-V models qualify for Japan's eco-car tax incentives. Since its 1995 introduction, over 5 million CR-V automobiles have been sold worldwide cumulatively. Today, the CR-V is available in 160 countries, with over 500,000 units sold every year worldwide.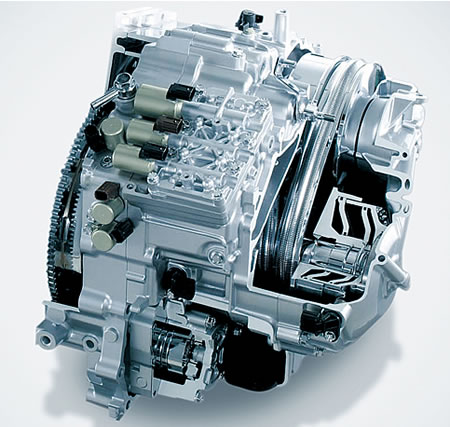 The 2.0 L front-wheel-drive model offers powerful torque characteristics from the low rpm range upward and exceptional fuel economy, thanks to a 2.0 L i-VTEC engine and a CVT with torque converter that brings out the engine's best performance. While offering the same off-the-line acceleration and overall acceleration performance as the 2.4 L model, the 2.0 L model features greatly reduced friction in every area and best-in-class fuel economy of 14.4 km/L.

---
---
---