Hyundai kicks off official sale of Genesis Prada 2013

Hyundai kicked off an official sale of its brand-new sedan Genesis Prada 2013 on September 24. The Genesis Prada 2013 is created through cooperation with luxury brand Prada and reflects a variety of consumer requirements gained through various kinds of research.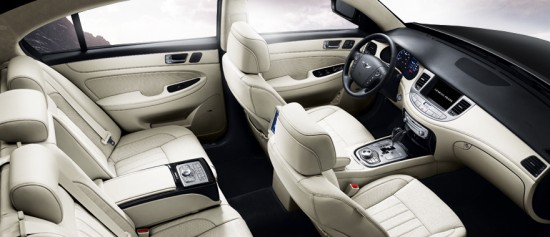 The Genesis Prada 2013 is added a new model GP 380 that is mounted with a Lambda 3.8-liter GDi engine, widening the range of selection within a single model group. The new engine features a maximum 334 hp and a maximum torque of 40.3 kg.m, with a fuel efficiency of 9.3 km per liter.


To better reflect the criticism that there is no difference in external look compared to previous models, the Genesis Prada 2013 has the Prada logo imprinted on the left bottom of the rear bumper. The Genesis Prada 2013 also boasts a telematics service Blue Link, and employs a new DIS II that is designed to offer more convenience in navigation updates.

---
---
---