Lexus RCF the most powerful Lexus V8 yet unveiled

Lexus unveiled the RC F, the high performance version of its new RC performance coupe, today at the North American International Auto Show in Detroit. The RC F's styling highlights the vehicle's optimum high-speed stability. The RC F stands out for the visual aggression added to the stylish body of the new RC coupe. It features an exclusive version of the Lexus signature spindle grille that dominates the front of the vehicle, with an "F" motif embedded in its mesh from below the Lexus symbol.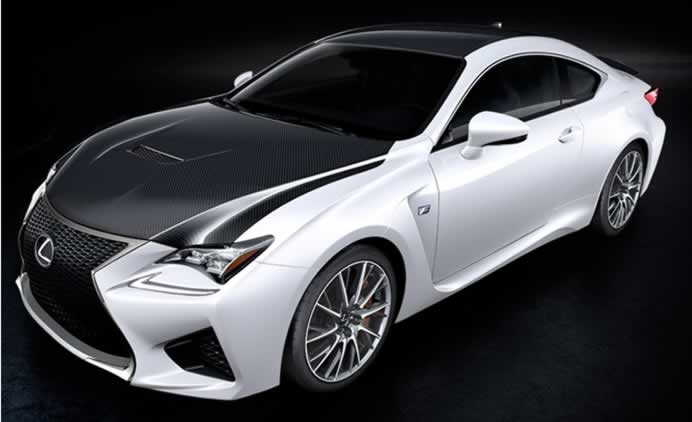 The RC F will use an all-new 5.0-liter 32-valve engine that provides increased maximum power at higher engine revolutions than previously possible. For the first time in a Lexus performance engine, the RC F uses the Atkinson cycle at cruising speeds for enhanced fuel economy and the Otto cycle at higher speeds for impressive performance.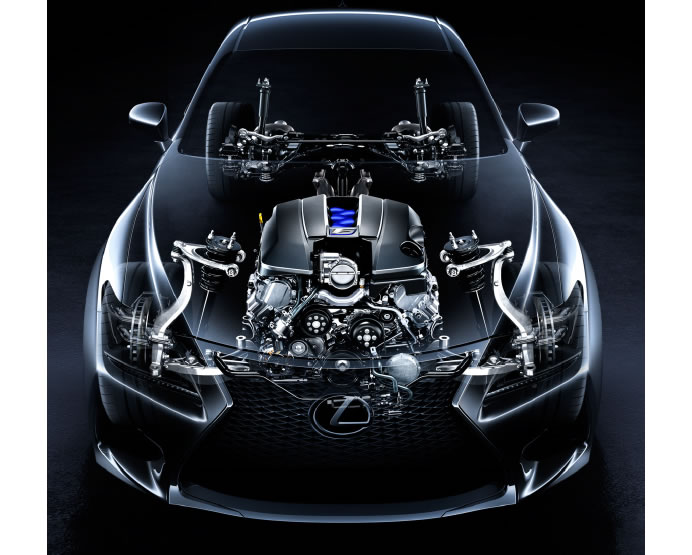 The Lexus RC F is the most powerful Lexus V8 yet, with engine power exceeding 450 hp and torque exceeding 520 Nm. To deliver this power efficiently, the RC F will be the world's first front-engine, rear-wheel-drive car to make use of a Torque Vectoring Differential (TVD) for guaranteed levels of extraordinary handling and performance. Power will be transferred through a newly calibrated eight-speed transmission.


The RC F's all-new instrument panel is further evolved from the LFA while also referencing aircraft cockpit instruments by providing a wide range of information in an easily understood form tailored to each driving mode. Included in the RC F's instrument package is a large centrally mounted tachometer that alters by driving mode, a digital and analog speedometer, a Differential Torque Vectoring monitor, G-force meter, oil and water temperature gauges, odometer and a stopwatch.


The all-new high back seats of the RC F have been designed to resemble the look of form-fitting athletic sportswear to support and cosset occupants. Manufactured through an integrated foaming technique, the seats are highly supportive and taut-fitting and do not suffer from movement of the trim material.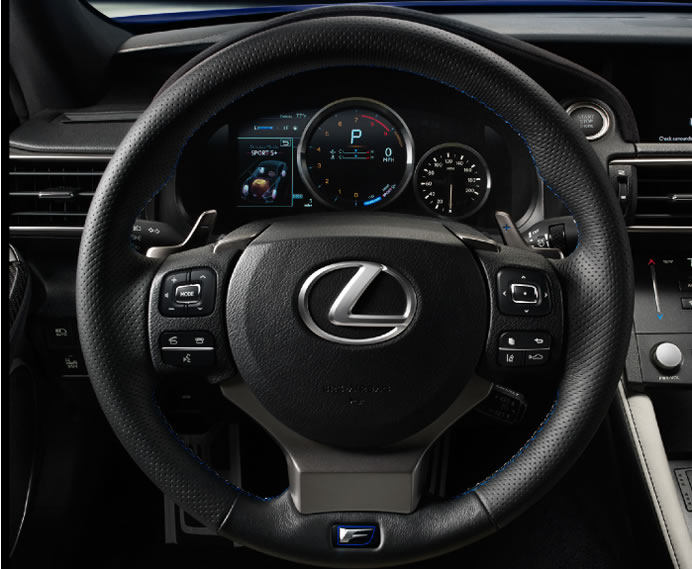 Driver engagement has been improved through purpose designed sound and power delivery channels. A uniquely tuned eight-speed Sports Direct Shift (SPDS) transmission improves linear response to accelerator-pedal operation, letting the driver feel more immersed in the torque and power as it is applied. A system of regulating induction and exhaust sounds helps create a deep tone up to 3,000 rpm, and a higher-pitched tone as revolutions rise above 6,000 rpm.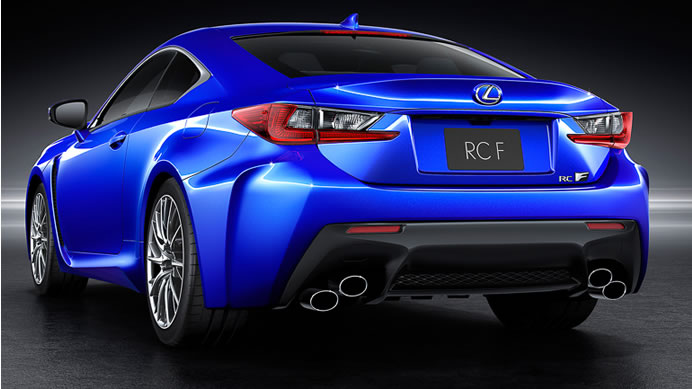 ---
---
---