Mazda Commences Production of Mazda CX-5 with Super Clean SKYACTIV-D Diesel Engine

Mazda today commenced production of the all-new Mazda CX-5 with its new-generation SKYACTIV-D 2.2-litre, super clean diesel engine at its Ujina Plant near Mazda's headquarters in Hiroshima. The CX-5 will be the first model of the company's new-generation products that adopts SKYACTIV TECHNOLOGY throughout the vehicle, in the powertrain, body and chassis, while fully embracing Mazda's new design theme, KODO – Soul of Motion.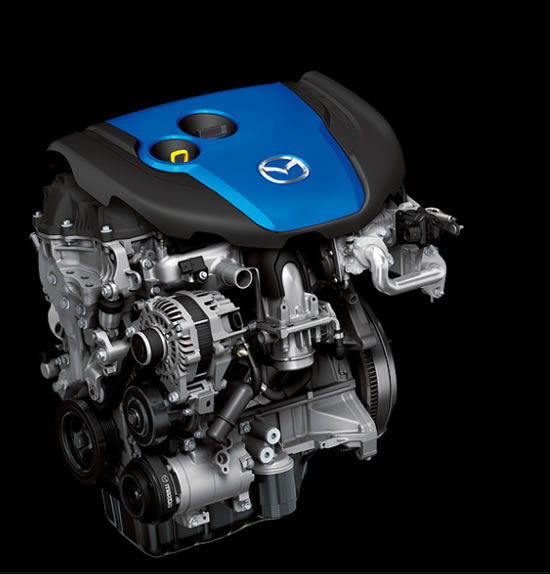 Mazda's SKYACTIV-D 2.2 diesel engine is the world's first diesel engine to comply with global exhaust gas regulations, including Japan's Post New Long-Term Regulations and Europe's Euro6. By precisely controlling fuel injection and improving the exhaust valve's opening and closing mechanism, the SKYACTIV-D diesel engine has achieved breakthroughs to resolve longstanding issues encountered in low compression ratio engines, such as poor start capability and lower combustion stability when the engine is cold. These improvements helped to achieve the world's lowest compression ratio of 14.0:1 for a diesel engine for mass production vehicles.


With the introduction of the Mazda CX-5 with the SKYACTIV-D diesel engine, Mazda is offering a fresh, fun-to-drive option to the eco-car market – an option that also combines outstanding environmental performance and pioneers a new era of diesel power.Mazda will start introducing the Mazda CX-5 this spring in Japan, Europe, followed by other markets around the world.

---
---
---