Murata to start mass production of 200 Watt non-isolated DC-DC converter for Terra Motor's new A4000i electric scooter
Murata will start mass production of non-isolated DC-DC converters for Terra Motor's new A4000i electric scooter. This component will enable power from the scooter's battery to be used for auxiliary equipment such as headlights by stepping it down from 48V to 12V. Developed using the reliability-centered design techniques, this DC-DC converter is sturdy enough to be used with confidence on the rugged roads in emerging countries. In the future, Murata plans to expand its lineup beyond electric scooters to three- and four-wheeled compact electric vehicles.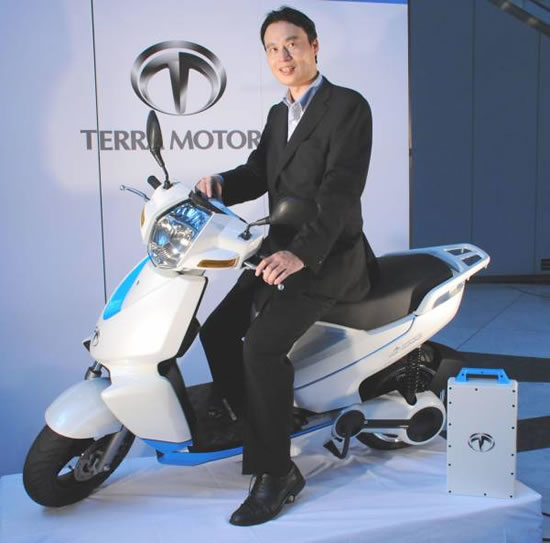 Murata was also able to engineer the converter to be highly efficient and compact thanks to its simple non-isolated design. It also features a 5V output that can handle a USB power supply and similar extras, all from a single small package. Murata will be exhibiting this innovative chip ferrite beads at CEATEC JAPAN 2013.
---
---
---