Nissan launches fully redesigned NV350 Caravan in Japan

Nissan today announced the launch of the fully redesigned Caravan, newly-named as the NV350 Caravan. The NV350 Caravan is available today at Nissan dealers nationwide in Japan. Since it first debuted in 1973, the Caravan has been highly rated as a full-fledged, versatile commercial vehicle that can be used not only for business but also for hobbies or leisure, with its basic performance as a commercial vehicle continuously improved throughout four previous model generations.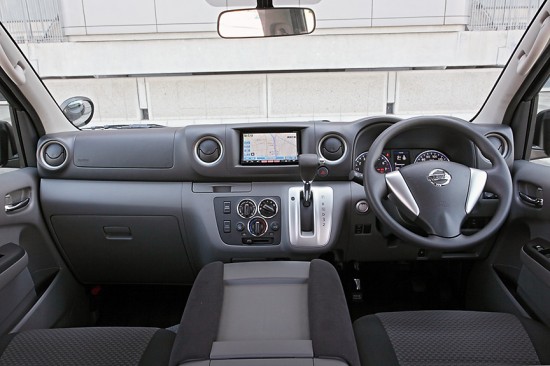 The all-new NV350 Caravan offers a number of significant improvements, including achieving best-in-class fuel efficiency for both gasoline and diesel engine models. The vehicle also has a strong, bold presence and a roomy, versatile cargo space. In addition, the new NV350 Caravan adopts advanced equipment for greater convenience and comfort that is unavailable on current commercial vehicles.


The NV350 Caravan's newly-developed YD25DDTi engine takes advantage of clean-diesel technology to achieve best-in-class fuel economy of 12.2 km per liter based on Japan's JC08 mode test cycle. Its gasoline engines also make full use of fuel-saving technologies to achieve best-in-class fuel economy – QR20DE engine with 9.9 km per liter and QR25DE with 9.1 km – calculated based on JC08 mode.


The NV350 Caravan's new exterior styling features a clean, modern design despite its boxy proportions. The front end and corners are rounded, with larger surfaces used for the body sides. The new layout and extended wheelbase helps ensure maximum cargo space and utility.


The NV350 Caravan offers ample load capacity with cargo space length of 3,050 mm, the longest in the four-series grade for light commercial vehicles (according to the Japanese taxation classification system). The interior layout makes maximum use of the larger cargo space for both occupants and cargo. The new NV350 Caravan will be available first in Japan and then globally. The diesel engine model and super long body will be on sale beginning July 13, 2012, and the wide version model is planned for launch in winter 2012.

---
---
---