Nissan unveils ultimate dog-friendly crossover concept for families – Nissan X-Trail 4Dogs
Nissan engineered the ultimate dog-friendly crossover-X-Trail 4Dogs concept following a study of more than 1,300 dog owners by UK's largest and best-known organization the Kennel Club. The research revealed that almost all dog owners (99.9 percent) consider their pet to be part of the family and almost 90 percent dog owners would buy a car that boasts dog-friendly features. To meet their demands, Nissan has unveiled a unique new model – the X-Trail 4Dogs concept – demonstrating that its flagship crossover is the perfect car for family adventures, particularly ones involving those with four legs.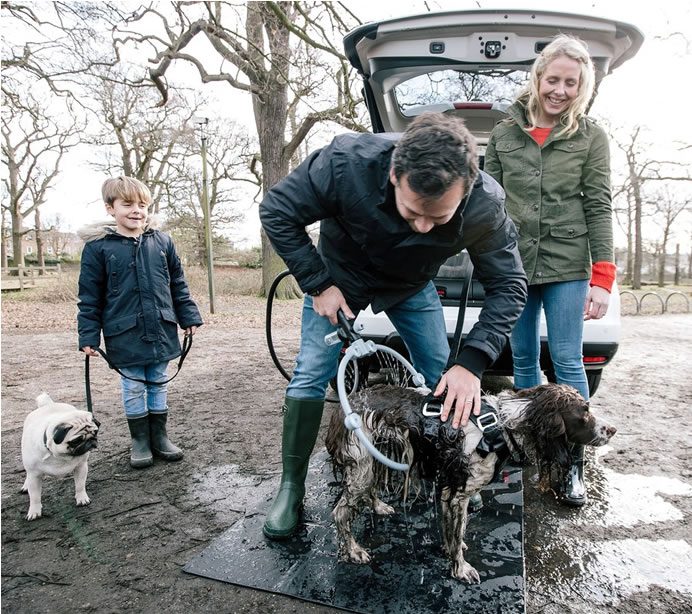 The Nissan X-Trail 4Dogs is the ultimate dog-friendly crossover, with a cargo area that's been completely transformed to provide a bespoke travel space for up to two animals. The crossover's luggage compartment has been turned into a dog haven, 445 liters in size with a suite of innovative new features. The Nissan X-Trail 4Dogs has everything required to keep canines clean and comfortable after a long, muddy walk. Wash them off with the 360° pull-out shower, then swap for the dog dryer which delivers a jet of air to the wet fur. Pull out the slide-away ramp so the dogs can walk up into the cargo area – allowing owners to stay completely mud-free – then turn on the integrated drying system, which supplies warm air into the boot space.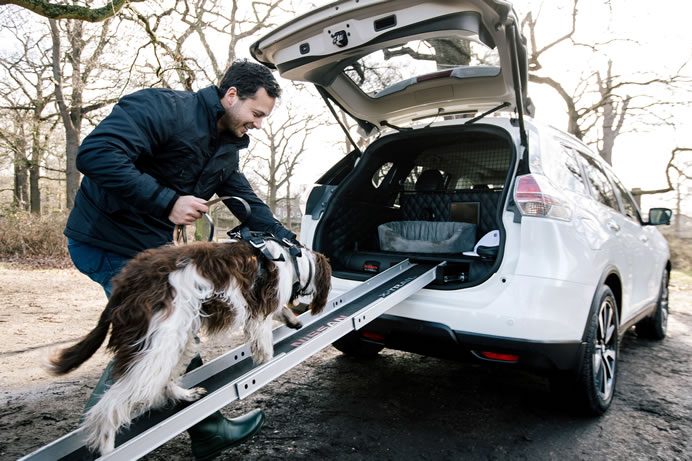 The dogs can settle down into the luxurious bed, help themselves to a drink from the no-spill water bowl or take a snack from the smart dog treat dispenser. Safety in transit is taken care of via a clip-on harness hook. The whole rear compartment of Nissan X-Trail 4Dogs has been upholstered in premium wipe-clean leather so any stray dirt or pet hair can easily be cleaned or removed.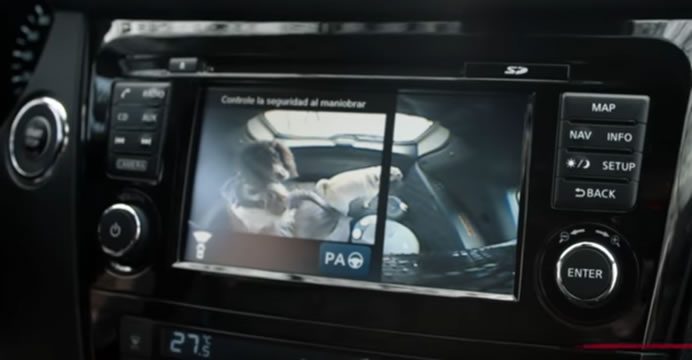 The driver and front seat passenger can easily keep an eye on their pets using the innovative dog-cam technology. It has been ingeniously integrated into the X-Trail's NissanConnect infotainment system, allowing owner and dog to see each other via the seven-inch dashboard display and a new 10-inch LCD screen installed into the back. The owner can also talk to the dog via an audio link to keep it calm.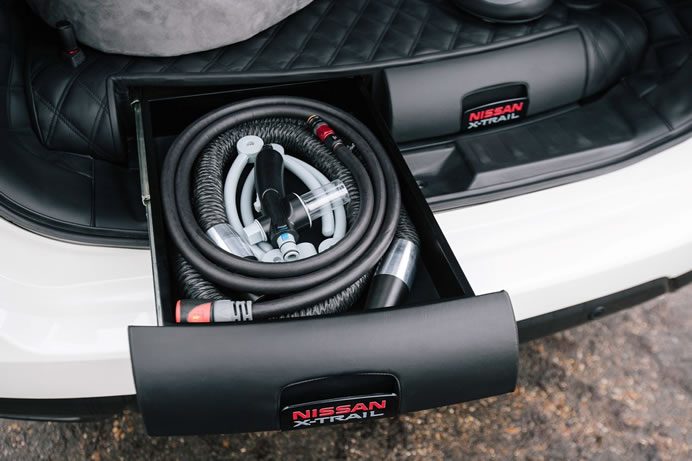 Attachments for the shower and dryer are stored in a new pull-out utility drawer, easily accessible at the front of the cargo area. New side compartments have been added to ensure the area remains clutter-free and can be used for storing treats, waste bags and a lead. The X-Trail 4Dogs also features a dog guard above the rear seats – a genuine Nissan accessory available for purchase.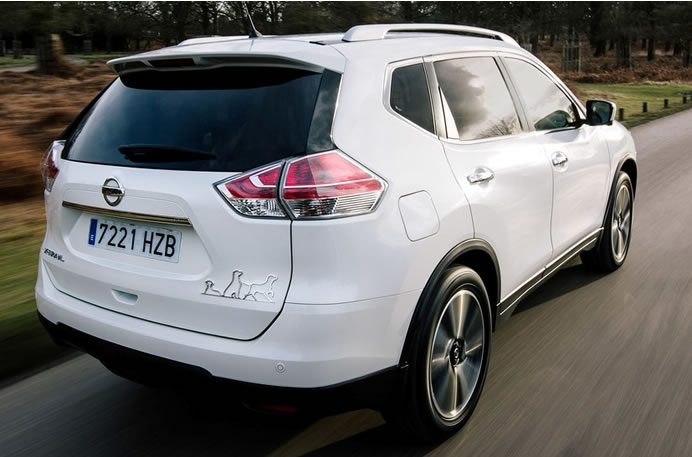 ---
---
---