Nissan 11MY Nissan GT-R for world's best multi-performance and responsive driving pleasure

Nissan today announced the launch of the 11MY Nissan GT-R, which goes on sale November 17th at Nissan dealers nationwide in Japan. Nissan For 11MY, GT-R features improved engine output and torque, greater fuel efficiency, revised handling, a refreshed exterior with improved aerodynamics, revised interior treatment and new wheels and tires. The large number of enhancements for the new model year is part of the continuous advancement of the GT-R design, technology and performance since its debut in December 2007. The complete 11MY Nissan GT-R model lineup now includes six versions – the Pure edition, "Black edition, Premium edition ,SpecV ,Club Track and EGOIST – allowing customers to choose the exact level of dynamic performance and style to meet their various needs.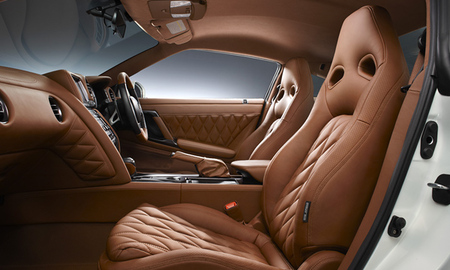 Developed under the theme of offering the "world's best multi-performance and responsive driving pleasure," every area of the GT-R has been carefully rethought or retuned for 11MY. The changes range from greater body stability and strength and improved aerodynamics performance to a sportier interior and enhanced performance. Following are the key enhancements of the creative GT-R design. The 11MY Nissan GT-R will also be released in North America, Europe and other regions after February 2011. Nissan is considering introducing EGOIST in Europe and the Middle East, and the Club Track edition in Europe as well.

---
---
---