Toyota Launches Redesigned Porte and New Spade Compact Minivans in Japan with remote-controlled sliding door

Toyota announced the launch in Japan today of the completely redesigned Porte compact minivan, and its new counterpart, the Spade.The pair will be sold across Japan—the Porte through Toyota and Toyopet dealers, and the Spade through Toyota Corolla and Netz dealers.



Recently in Japan, demand has been increasing for compact cars with minivan-like features, such as a large sliding door and a spacious cabin. The Toyota Porte and Spade come standard with a large, passenger-side remote-controlled sliding door that is 1,020 mm wide by 1,250 mm high. The door can be opened and closed using a wireless key or by the touch of a button from the driver or rear seats.


In combination with the large sliding door, the flat floor (front-wheel-drive models), is a mere 300 mm off the ground, allowing children, seniors, and passengers with their hands full, effortless ingress and egress. Opposite the sliding door, on the driver's side, front and rear swing-open doors offer convenient access to the rear seats.


The cabin, 2,160 mm long and 1,380 mm high, features a passenger seat that can be adjusted back and forth 700 mm (front-wheel-drive vehicles), and a 60/40-split rear seat with seat cushion tip-up function (front-wheel-drive models grades Y, F and G).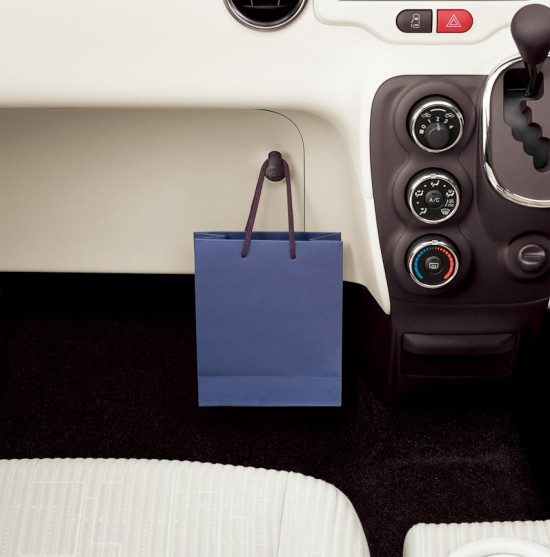 The vehicle's design stresses everyday user-friendliness, with creative storage spaces placed within easy reach of the driver. These include hooks for hanging shopping bags, a convenient in-dash storage compartment large enough to accommodate a box of tissues, and an in-dash driver's side tray perfect for storing important small items.


Forward-diagonal visibility has been improved by mounting the driver's side door mirror on the door panel and by slimming down the front A-pillars.The Toyota Porte and Spade are fun-yet-functional and feature a large, wide, remote-controlled electric sliding door for extremely easy passenger egress and ingress. Both the Toyota Porte and Spade feature a simple design, with the Porte emphasizing a relaxed feel, and the Spade sporting a sharp, presence-enhancing form.

---
---
---