Volkswagen Group Night – Driven by desire -Paris 2012 Motor Show

Yesterday evening in south-east Paris: While the final touches were being put to the exhibition vehicles on display at the stands, some 1,700 international journalists and guests from business and culture made their way to Halle Freyssinet. In keeping with a tradition of many years' standing, Volkswagen was looking forward to the pleasure of their company at its Group Night on the eve of the first press day: The motto of this year's event was "Driven by desire". The occasion is highly valued by the media as an opportunity to take a look at the new models prior to the Motor Show and to talk to board members, designers, developers and other experts from the Group in a relaxed atmosphere.



This year's acceptance list was once again a long one, and the event began punctually at half past seven to a full house. The audience experienced an emotional and fast-moving journey through the brands' latest model highlights which were presented by the brand chairmen and accompanied by spectacular LED animations, giving guests a compact overview of this year's highlights at the Paris Motor Show.


In his speech, CEO Martin Winterkorn made it clear that difficult economic times lay ahead of the automotive industry. More than ever, what was needed now were the right vehicles in the right place at the right time – and Volkswagen could deliver on that. The models presented during the evening gave guests an idea of what he meant: Nine Volkswagen Group world premieres – something for everyone. Winterkorn stressed that Volkswagen would not be joining in the swan song for Europe.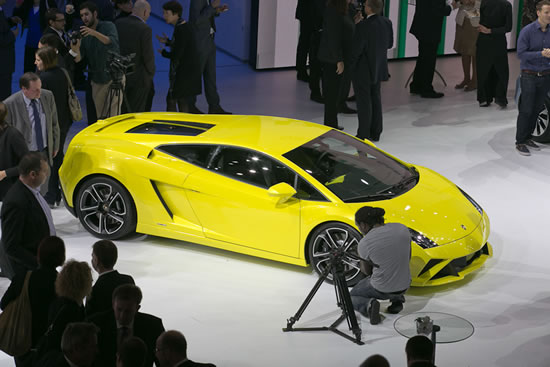 ---
---
---