Worlds largest logo of Ferraris prancing horse stretches over 2.15 million square feet at Ferrari World theme park

Ferrari World theme park at Abu Dhabi is the first of its kind for the iconic Italian carmaker. Next to the futuristic Yas Marina circuit that hosted Abu Dhabi's inaugural Grand Prix race in November 2009, the sprawling complex will be the world's largest indoor theme park. Ferrari World spreads over 925,696 square feet, while the red roof bearing the world's largest logo of Ferrari's prancing horse stretches over 2.15 million square feet. Among its 20 attractions are two roller coasters, including the F1-themed Formula Rossa which is set to be the fastest ever reaching a top speed of 240 kilometres per hour.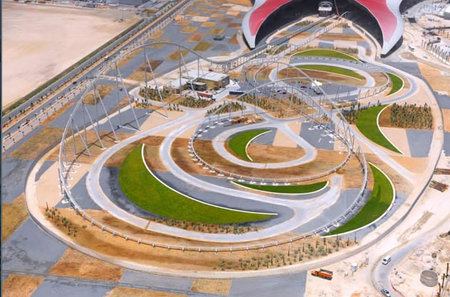 The second of the roller coasters, which stretch beyond the building's perimeter, features two tracks with Ferrari-shaped trains. A large replica of the Maranello factory demonstrates the manufacturing process from the design stage to the finished product.Motoring enthusiasts will even be able to experience the inside of a Ferrari V12 engine in another ride.

Right in the centre of the building, out of a big funnel which is the only area with daylight, visitors can experience the space-shot G-force Tower.


Elsewhere, a Ferrari California Spyder convertible takes visitors through Bell'Italia, a reproduction of the Italian countryside with model villages and tourist highlights like the lagoon of Venice, the Colosseum, and the Leaning Tower of Pisa. Due to open on October 28, little more than two weeks before this year's Abu Dhabi GP, it will be housed under a massive triangular red roof on the 40-billion-dollar Yas Island development.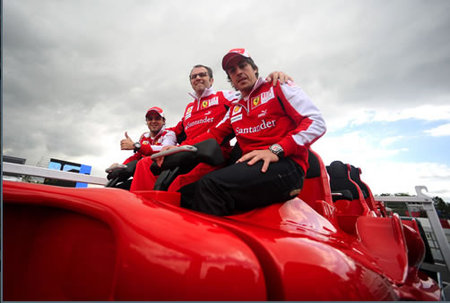 ---
---
---