Yamaha Motor Launches ROV Wolverine RMAX-1000
Yamaha Motor announced today that it will launch the Wolverine RMAX-1000 in North American markets from September. The unit features both two and four-up versions equipped with a 1000cc engine – a first in the company's recreational category of its key ROV (Recreational Off-highway Vehicles) product range in the RV1 business segment. The Wolverine RMAX-1000 is the model of ROV platform as detailed in the 2019-2021 Mid-term Management Plan. ROV Wolverine RMAX-1000 will be manufactured by U.S. Group Company Yamaha Motor Manufacturing Corporation of America (YMMC).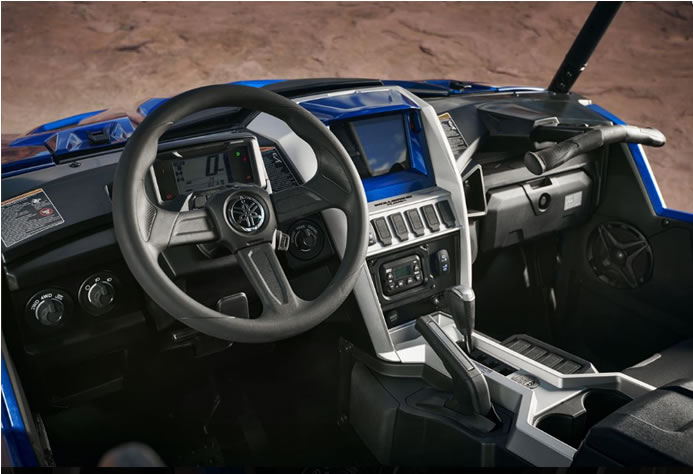 The main features of Yamaha Wolverine RMAX-1000 include: 1) a new design with a strong presence that also stimulates the driver's desire for adventure, 2) a new 1,000cc engine that exerts high torque in the low-to-high speed ranges allowing great performance on various road surfaces, and the units D-Mode also allows the driver to choose the engine characteristics that best suit what they want according to the situation, 3) a power train that realizes excellent durability and reliability to fully enjoy outdoor environments, and 4) a cockpit that allows the driver to focus on driving through the pursuit of a sense of unity between the driver and the vehicle.
Going forward, Yamaha Motor will continue to expand its ROV lineup and will work toward continued improvement of the company's presence in the North American market. ROV Wolverine RMAX-1000 model will be available from September and is designed for off-road use only.
---
---
---