Acer 32-inch UHD 4K display monitor ProDesigner BM320 now available in U.S.
Acer 32-inch 4K UHD monitor ProDesigner BM320 with professional-grade color is now available in U.S. Outfitted with the Acer ColorPlus technology suite, the Acer ProDesigner BM320 ensures consistent color output in addition to sharper and clearer visuals. These technologies include built-in 100 percent Adobe RGB and 100 percent sRGB coverage for storing, producing and presenting a wide and accurate range of hues required for color matching across applications and print output. Video editors and directors can work with confidence with 100 percent of Rec. 709 and 90 percent DCI-P3 color coverage, the standard format for HDTVs.


Acer 32-inch 4K UHD monitor ProDesigner BM320 ,ensures that every hue is authentically represented, critical for video editors during post-production work and animators dealing with color-critical projects. With support for 10-bit color, the Acer ProDesigner BM320 provides significantly more color depth than conventional 8-bit monitors. It's also factory pre-tuned and tested to ensure a Delta E<1 color accuracy with hues so precise, it's the smallest difference the eye can see.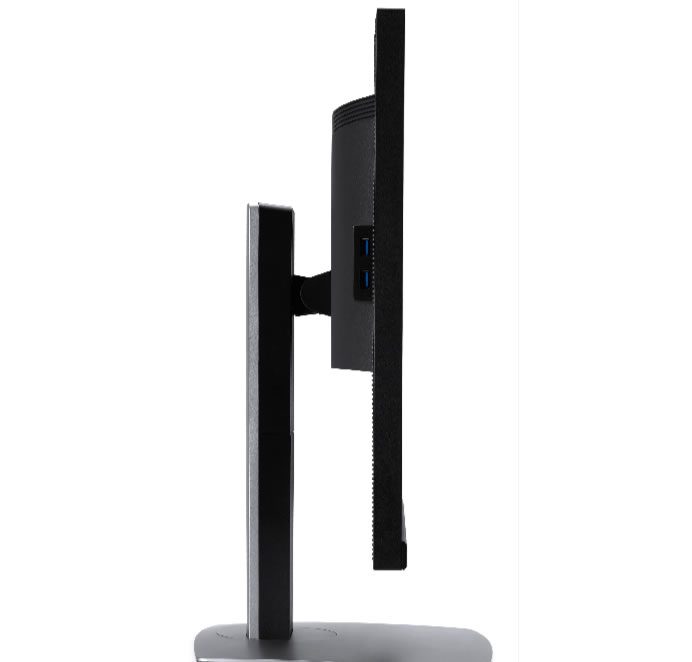 Featuring a sleek ZeroFrame design, the Acer ProDesigner BM320 provides maximum viewing area and virtually eliminates the screen's bezel for a seamless visual experience in multiple display setups. An IPS panel enables wide viewing angles with accurate colors up to 178 degrees both horizontally and vertically. Excellent connectivity includes DVI, HDMI v2.0, DisplayPort v1.2, Mini DisplayPort and USB 3.0 hub (1 up/ 4 down). The monitor also comes with two 2W speakers. The Acer ProDesignerBM320 monitor with three- year warranty is available in U.S. from $1,299.
---
---
---