AMD Phenom X4 Processors for Ultimate Visual Experience

AMD today announced immediate availability of four new high-performance AMD Phenom X4 processors for PC users in search of the Ultimate Visual Experience. Led by the AMD Phenom X4 9850 Black Edition processor, each CPU features true quad-core design, and when matched to AMD 790 series chipsets supports up to four award-winning ATI Radeon HD 3800 series graphics cards. This enthusiast PC platform, codenamed "Spider," energizes the latest PC gaming titles, speeds high-definition video playback, and delivers amazing performance for advanced productivity and multi-tasking.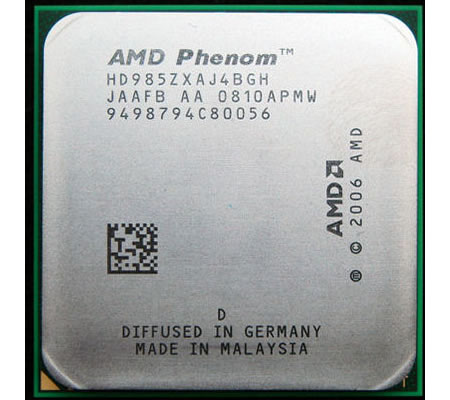 Featuring the best quad-core desktop CPUs AMD has offered, these AMD Phenom X4 quad-core processors can improve performance for gaming and multi-threaded applications. The AMD Phenom X4 9850 Black Edition is the top performer in the new line-up, with Clock Multiplier Control for tunable performance that gives gamers and enthusiasts scalability and customizable performance levels to run multiple processor-intensive applications simultaneously.
---
---
---