Asus Releases Xtion –Worlds First Whole-Body Motion Control for PC

The Asus Xtion motion sensor brings consumers the first ever whole-body gesture input developed exclusively for PC. It employs sophisticated sensors for precise yet intuitive motion controls, with a user-friendly interface that enables fun and truly interactive gaming, multimedia, and online experiences. Asus Xtion works with any PC via USB, making it readily accessible to all desktop, notebook, and ultrabook users. With the focus being on a completely intuitive experience, Xtion supports easy push, wave, and tap gestures to allow for quick access to motion-based games as well as movies, multimedia collections, photo galleries, and web browsers. The simplicity of Xtion usage makes it a fun and convenient interface for all age groups, with easy navigation and large on-screen icons for added clarity.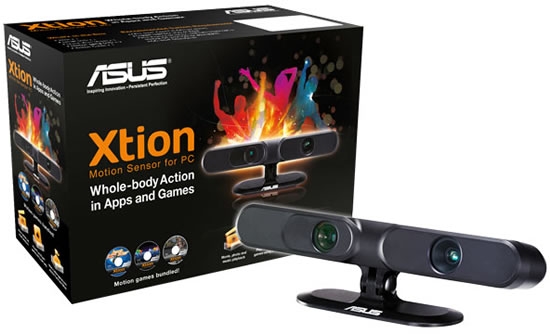 Custom-designed Facebook, Picasa, and Flickr Xtion applications make social networking and content sharing more exciting and personal with whole-body interaction. Asus Xtion also includes a dedicated YouTube application that uses motion sensing controls. Asus has teamed up with Hillcrest Labs to bring the Kylo Browser to Xtion. The gesture-based browser includes direct links to over 30 popular sites, and users can quickly input text via a virtual on-screen keyboard.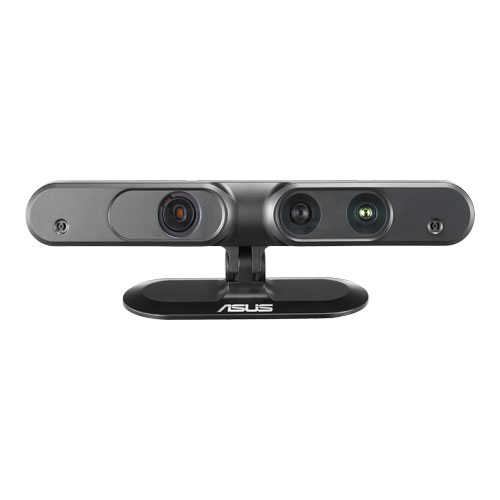 Various PC games offer Xtion compatibility. With whole-body active input, gaming becomes more exciting, allowing for greater involvement and cooperation with other players. These include Sega's Virtua Tennis 4, EA's Need for Speed: Hot Pursuit, Street Fighter 4 by Capcom, Fruit Ninja by Halfbrick Studios, and Rovio's world-famous Angry Birds.Dedicated Xtion Store offers a range of exclusive games and apps.


Asus Xtion comes with a special free bundle that includes three exclusive games developed especially for the new product. Beatbooster and DanceWall offer fun racing and highly active dance action, both with multiplayer support. MayaFit brings a personal fitness trainer to the living room through whole-body exercise routines, detailed progress tracking, customizable training regimens, and much more.
---
---
---