BP opens world's largest super computer powered by 10,864 Intel Xeon processors for commercial research

BP has opened a new facility in Houston to house the world's largest supercomputer for commercial research, highlighting its commitment to leading-edge technology in support of its core oil and gas business around the globe. 2.2 Petaflops of computing power is delivered by 10,864 Intel Xeon processors (5432 nodes, 96,992 cores) and is aimed to enhance BP's ability to find new energy resources by reducing the time needed to analyze massive quantities of seismic data, and enabling more detailed in-house modeling of rock formations before drilling begins. BP's new supercomputer also boast total memory of 1000 terabytes and disk space of 23.5 petabytes – the equivalent of over 40,000 average laptop computers.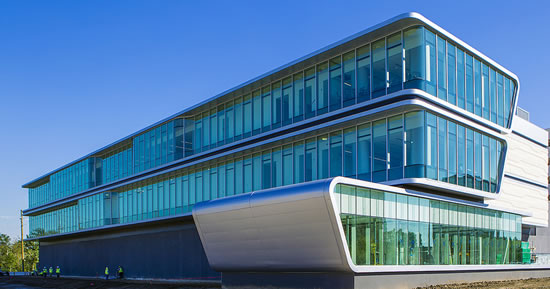 BP's new Center for High-Performance Computing is housed in a three-story, 110,000 square foot building at BP's Westlake campus. Built to withstand the strong Gulf Coast weather events, reduce energy consumption and accommodate future growth, the building replaces BP's previous supercomputing complex, which had been located within an office tower at the campus.


The Center for High-Performance Computing will serve as a worldwide hub for processing and managing huge amounts of geophysical data from across BP's portfolio and be a key tool in helping scientists to see more clearly what lies beneath the earth's surface. BP worked with HP and Intel to grow its computing power to over 2.2 petaflops, almost doubling our capability this year.
---
---
---