Casio announces World's First Standard Scientific Calculator Equipped with a Spreadsheet Function
Casio today announced world's first standard scientific calculator ClassWiz fx-991EX with a spreadsheet function that is useful for entering recursive formulas and studying statistics. Equipped with a high-resolution LCD, the new model will be available in the first quarter of 2015. The new Casio ClassWiz fx-991EX model features a high-resolution film-compensated super-twisted nematic (FSTN) display with 12,096 dots—approximately four times the 2,976 dots offered by the previous Casio model—making it easier to view numerical formulas and symbols.


The ClassWiz fx-991EX includes a function that can display a graph on a smart device such as a smartphone or tablet computer. This enables numerical formulas inputted into the calculator to be converted to Quick Response (QR) code. Users can display graphs on smart devices by reading the QR code to access a dedicated website. This function can also be used to display the calculator's user manual on a smart device.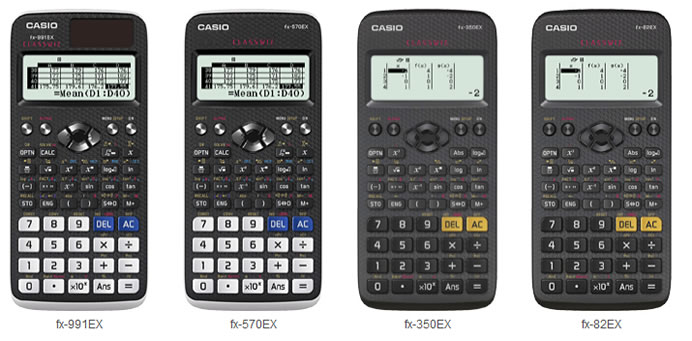 The new model comes with a two-way power system combining a battery and solar cell. ClassWiz fx-991EX can be used for calculations found in the latest textbooks and for more complicated calculations than previous models. Along with the ClassWiz fx-991EX, Casio plans to release three additional standard scientific calculator models equipped with the same high-resolution display.
---
---
---