Eizo FlexScan EV3237-a 31.5-inch Ultra-HD 4K IPS Monitor announced
Eizo – manufacturer of high-end computer displays today announced the release of the FlexScan EV3237, a 31.5-inch 4K IPS monitor with a 3840 x 2160 native resolution. The FlexScan EV3237 uses an LED-backlit IPS (in-plane switching) LCD panel with 178° viewing angle that minimizes color shift and contrast changes when viewing the screen at an angle. The maximum brightness is 300 cd/m2 and contrast ratio is 1000:1. A presence sensor called EcoView Sense 2 detects when the user leaves the desk and automatically switches to power save mode. When the user returns, EcoView Sense 2 powers the monitor on again. This feature detects both the user's movements and body heat for increased accuracy.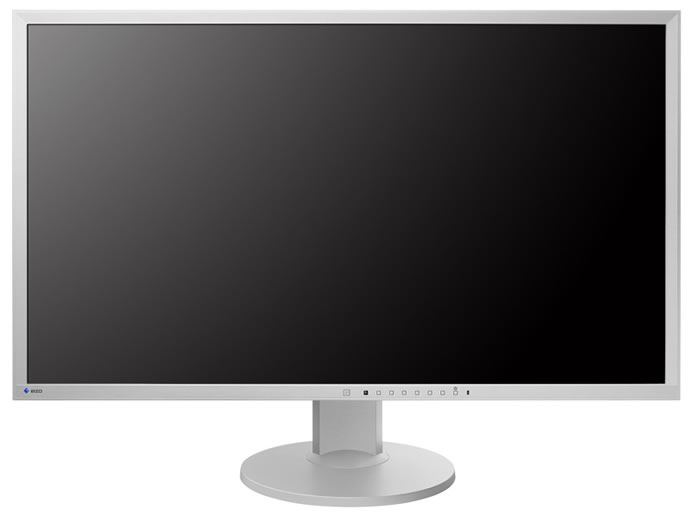 The FlexScan EV3237 comes with two DisplayPort (ver. 1.2), one HDMI and one DVI dual link connectors. The brightness dimming methods of conventional LED-backlit monitors cause many users to see flicker which results in eye fatigue. EIZO uses a hybrid of DC (direct current) and high-speed PWM (post-width modulation) technology that makes flicker unperceivable even at low brightness levels without drawbacks such as compromised color stability. For dimly-lit work environments, brightness is adjustable to less than 1% of the maximum. The FlexScan EV3237 incorporates ecological features, visual ergonomics as well as picture-in-picture and picture-by-picture to offer advanced functionality for offices, control rooms, gaming, and CAD/CAM.


An EIZO-developed feature called EcoView Optimizer 2 saves up to 30% on energy consumption by reducing the backlight brightness and increasing the gain on screens consisting mostly of dark content. Image quality is maintained because the reduction in brightness is almost unperceivable. Auto EcoView automatically adjusts the screen's brightness in accordance with changes in the ambient brightness. It trims power usage while reducing eye fatigue that would otherwise result from a screen that is too bright or too dark. EIZO Monitor Configurator lets system administrators control the settings of all FlexScan EV monitors with a USB connection. Adjustable settings include picture-in-picture and picture-by-picture. The FlexScan EV3237 will begin shipping September, 20104.
---
---
---