Eizo Nanao FlexScan monitors motion sensor saves energy by activating the screen only when a user is present.

Eizo Nanao today introduced two monitors, the 23-inch FlexScan EV2303W and the 20-inch FlexScan EV2023W. The monitors are among the world's first group of products to receive the just-announced
TCO Displays 5.0 certification. They are also the first EIZO products to achieve EPEAT Gold status.
EIZO FlexScan EV2023W and EV2023W debut several features including a slimmed-down cabinet design, a motion sensor that saves energy by activating the screen only when a user is present. EIZO's new integrated EcoView Sense feature offers convenience and energy savings by detecting when the user is present. EcoView Sense will prompt the monitor to switch to power save mode when it does not detect anyone for 40 seconds, and then resume normal operation when the user returns. EcoView Sense can differentiate between animate and inanimate objects so it will still enter power save mode if it detects an object such as the backrest of a chair.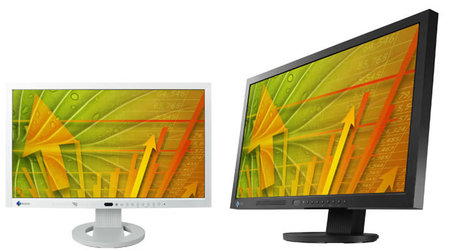 The FlexScan EV2023W is equipped with a VA panel with a 1600 × 900 native resolution, 178°
viewing angles, and 3000:1 contrast ratio. The FlexScan EV2303W comes with a TN panel with
1920 × 1080 native resolution, 160° viewing angles, and 1000:1 contrast ratio. Both monitors
offer 250 cd/m2 brightness and come with one D-Sub (analog) and one DVI-D (digital) input.
Eizo Nanao EV2023W-H will be available from May 21, 2009 for approximately ¥37,800 ($385) and EV2303W-T for ¥44,800 ($455).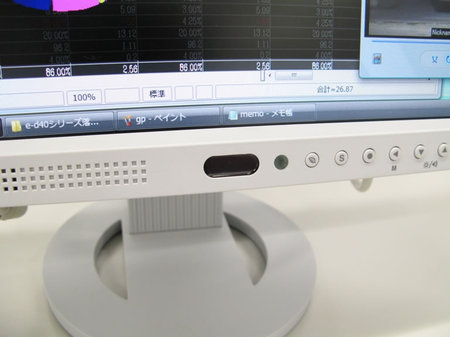 ---
---
---