Fujitsu Raku-Raku smartphone offers easy touch operations on a large-screen display

Fujitsu today announced that its new Raku-Raku Smartphone will be available in Japan from NTT DoCoMo beginning August 1, 2012. Raku-Raku ("easy-to-use") Smartphone is designed to be easily operated by first-time smartphone users, and is equipped with the latest hardware and software while leveraging the voice and universal design technologies cultivated in previous models of the Raku-Raku Phone series. Fujitsu has developed a new Raku-Raku Touchscreen configured to detect differences between a finger stroke and a tap. When the user touches an icon, the color of the icon will change to let the user know that it has been selected, and if they continue to press the icon, the phone will vibrate to confirm the selection.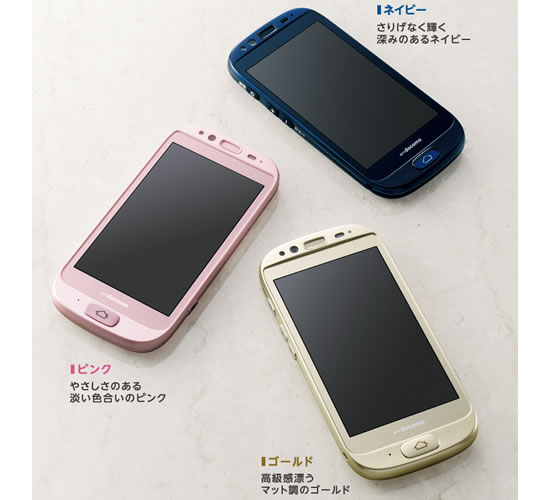 Fujitsu Raku-Raku Smartphone also includes a new unique interface that users can intuitively navigate to quickly access desired features, in addition to a simple menu familiar to Raku-Raku Phone users. The phone is equipped with a special loud-volume telephone receiver speaker that provides clear sound and adjusts to eight settings for clear voice reception with minimal distortion. Fujitsu also offers access to a new Raku-Raku Community, through which users can connect with other users by posting comments and photos, making for an even more enjoyable smartphone experience.


Since its debut in September 2001, the Raku-Raku Phone series has been a huge hit, particularly among its target audience of senior citizen users. In September 2011, the series recorded a milestone of 20 million units sold. Raku-Raku Smartphone is available in three popular color variations: Gold, Navy, and Pink.
---
---
---