Fujitsu unveils water-resistant ARROWS Tab Wi-Fi Tablet with full HD display and a high-capacity battery
Fujitsu today announced the release of ARROWS Tab Wi-Fi FAR70B, a Wi-Fi-compatible tablet for consumers that runs on Android 4.0. Featuring a Full HD (1,920 × 1,200 pixel) display that surpasses the standard width of high-definition video, the FAR70B delivers a more immersive viewing experience for high-resolution Full HD video content, crystal clear video game graphics, maps, electronic books, and other content. The new tablet is also equipped with an NVidia Tegra 3 quad-core processor for outstanding performance. With a high-performance 1.7 GHz CPU and a 12-core graphics processing unit, high-definition games run smoothly for a stress-free experience.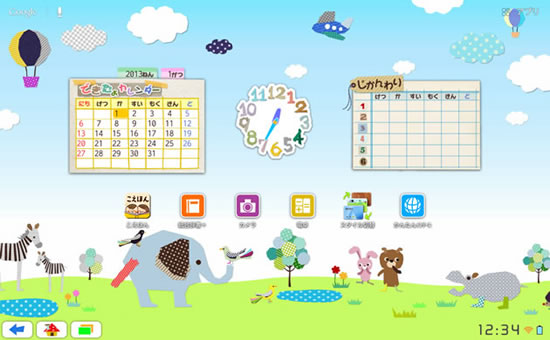 The FAR70B includes a Style Switcher feature that allows users to easily change between different home screens that are custom configured for individual users, from Kid's Style for children to Easy Style for the elderly, making it suitable for use as a shared tablet for the whole family. Users are able to select from six different home screens, each with different design elements, including wallpapers, icons, clock designs, and shortcut icons.


Fujitsu's Human Centric Engine which uses cutting-edge sensing technology to provide an ideal user experience, is even more sophisticated than before. To compensate for the decline in color sensitivity that occurs as people age, the new Matching View feature customizes the screen's color balance to the user's age, while Clear Touch makes touch-based operations more obvious. With the addition of the latest Dolby Digital Plus, users are able to enjoy high-quality videos in dimensional surround sound using only the tablet's front speakers.


Weighing in at just 589g with a thickness of only 9.9mm, Fujitsu's new tablet boasts an incredibly slim easy-to-carry design. The rear of the tablet also features a superior construction thanks to advanced hair-thin processing technology, which enables a design that is slip-resistant when held in the hand. The FAR70B comes preloaded with a variety of useful applications that users can enjoy from day one. The new tablet will be available for purchase throughout Japan in consumer electronics stores as well as Fujitsu's WEB MART shopping site beginning February 15th.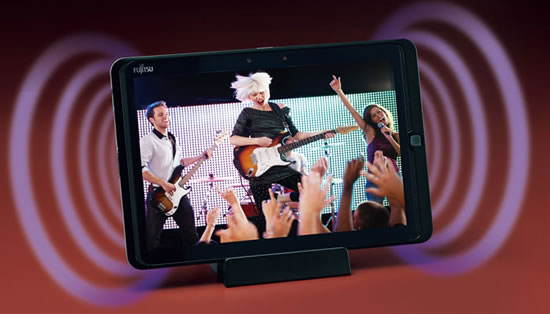 ---
---
---