Honda's Next-Generation Personal Mobility Test Vehicles and Charging Facilities Make Public Debut

Honda announced its plan to start its Electric Vehicle Testing Program with Saitama Prefecture for its next-generation personal mobility products, including electric vehicles (EVs), plug-in hybrid vehicles, electric scooters, and electric carts. The specifics of the testing program, testing vehicles, and solar-powered charging stations made their public debut in Japan.


Located inside Honda's Wako Headquarters Campus in Saitama Prefecture, this charging station features a solar-powered generating system manufactured by Honda Soltec. Honda will use the station in combination with advanced communications & telematics to test a wide variety of program objectives.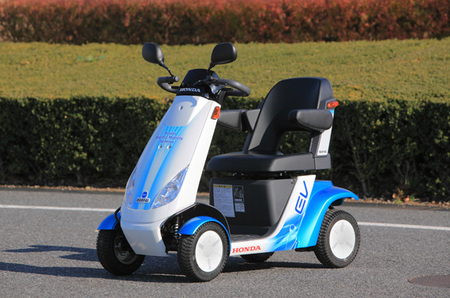 Conducted in real-world urban transportation environments, the program will focus on motorcycles, automobiles and power products based on electromotive technologies. The comprehensive program will also use advanced communications & telematics and solar-powered charging technologies to explore future forms of personal mobility and their potential of CO2 emissions reduction.

---
---
---