Inside FinePix Real 3D W1-World's first digital camera to capture realistic 3D stills and movies

Fujifilm today announced the launch of world's first three dimensional (3D) digital imaging system that lets you enjoy three dimensional images without the need to wear special 3D glasses. The FinePix Real 3D system incorporates a 3D digital camera FinePix Real 3D W1, 3D picture viewer FinePix Real 3D V1and 3D prints. The Real 3D W1 camera features the newly developed Real 3D Lens System. To achieve a natural, 3D image, two Fujinon lenses were installed. A robust aluminum die-cast frame has been used to protect the lenses from vibration and impact.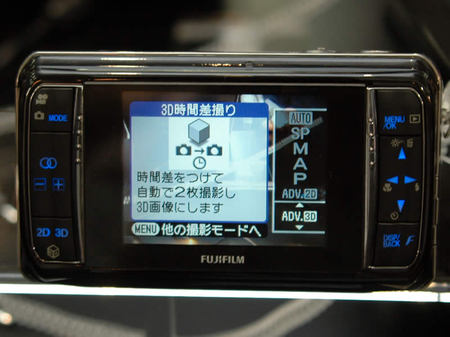 The 3D/2D LCD monitor features Fujifilm's own LCD panel, exclusively for the display of 3D/2D images on digital cameras, allowing you to see beautiful, natural 3D images with the naked eye. As the camera performs a series of image processing steps automatically, anyone can take 3D stills and videos with superb picture quality by just pointing the camera and pressing the shutter button.On the back of the camera, operating buttons such as the one-touch 3D/2D switch button are placed on both sides of the camera for simple operation using both hands. The newly developed 2.8-inch Real 3D LCD monitor displays natural and beautiful 2D and 3D images, enabling you to compose and playback your pictures easily.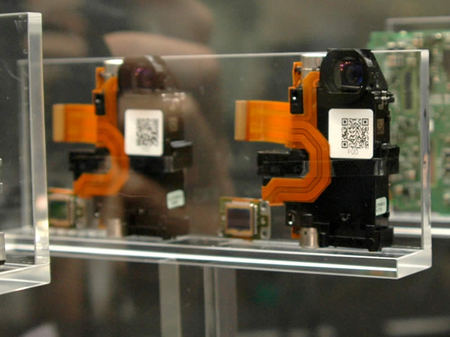 The sleek metal sliding cover which protects the two lenses is specially formed so that it can be firmly gripped with both hands. The exterior finish is a luxurious Piano Black with a superb, high-gloss, elegant shine. To add to the glamour, the neon blue "3D" logo illuminates when the camera is switched on. FinePix REAL 3D W1 will be available for approximately 60,000 yen ($640), FinePix REAL 3D V1 for 50,000 yen ($535) and the 3 D prints for 500 yen ($5).

---
---
---