iRiver S10- Competitor to iPod Shuffle?

The new iRiver s10 is a better option to the new iPod Shuffle. The new iRiver s10 is aimed at people who are attracted to the super-small Shuffle, but want more innovations. The iRiver is slightly bigger than the new iPod Shuffle, but believe it or not it has a 1.15 inch 128×96 OLED screen and 2GB capacity. With FM recording, the iRiver10 is only 10mm thick and weighs 1.9gms more than the Shuffle.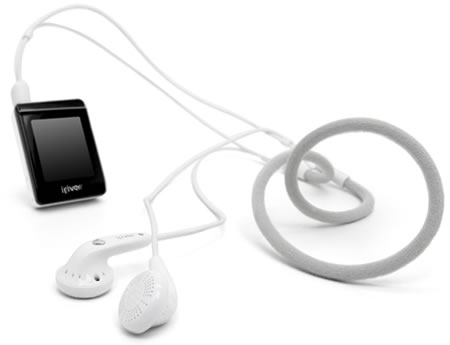 I
t seems the only place Shuffle beats the iRiver10 is battery life. The iRiver10 battery life is 8 hours(Shuffle is better in that regard). The iRiver s10 will be available in Korea starting September 18 for $175, or $140 with 1GB of memory.
---
---
---