LG announces launch of its new Smart TV game portal- Game World

LG today announced the launch of its new Smart TV game portal, Game World. Anticipating a new era of downloadable casual 3D games, LG developed Game World exclusively for its CINEMA 3D Smart TV lineup. The portal provides a user-friendly way to search, purchase, and play game apps – in both 2D and 3D – through an intuitive interface. Many of the games can be played with LG's Magic Remote or with any third-party game pad.



The main menu of Game World also provides a tutorial, with manuals and instructions for playing with a Magic Remote or a game pad. The My Games section links users to all previously purchased games and displays a list of the most frequently played games, making it easy to find the next big hit. The titles available on Game World will consist mainly of family-friendly titles, with most titles being compatible with LG Magic Remote's gestures and movement capabilities and many also playable in 3D. Game World will be launched globally in the second half of this year.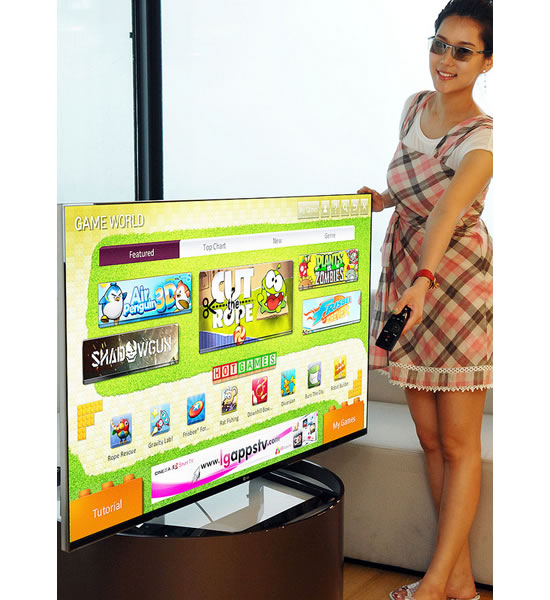 ---
---
---