LG to host LG Cup HD STREET FIGHTER IV HD Global Championship

Corresponding to the global launch of the Optimus LTE, LG will host LG Cup HD STREET FIGHTER IV HD Global Championship in Japan, Korea and the US from January 14 to February 11.LG has partnered with Capcom to bring Street Fighter IV to Android smartphones for the first time and also in vivid HD resolution. LG Cup STREET FIGHTER IV HD Global Championship, offering over USD 17,500 in prize money, invites all gamers over the age of 12 in the three key countries where the LG Optimus LTE is sold. The final will be held in February, and the exhibition matches of world-renowned professional gamers will also take place during the event. Participants can choose to enter the Android version running on LG Optimus LTE in full HD or on the console.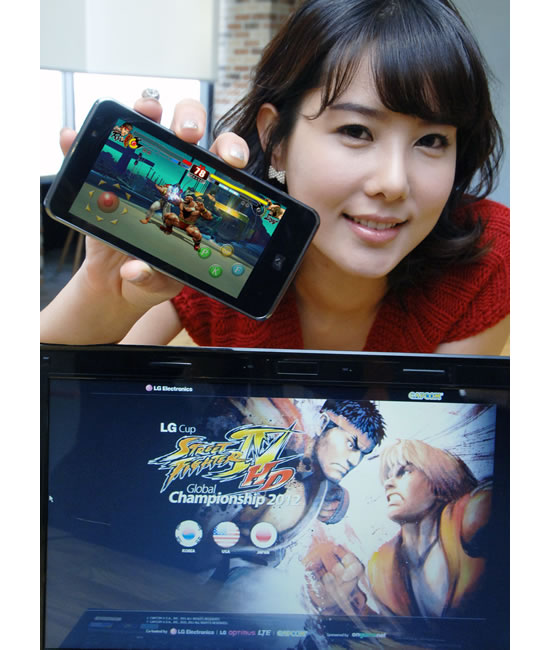 The participants entering on the console will be competing on the `Super Street Fighter IV: Arcade Edition from Capcom.The Street Fighter series has garnered a huge number of loyal fans since its debut in 1987. As of April 12, 2011, the series as a whole has shipped more than 31 million units on home consoles worldwide. The innovative battle system found in the Street Fighter games helped to establish the fighting game genre for video games.
---
---
---