LG to Launch Upgradable Home Appliances
LG is set to change the existing paradigm of home appliance usage with an upgradability option that adapts to the unique and changing lifestyles of customers. Developed under the concept, Evolving Appliances For You, LG upgradable appliances have the capability to incorporate new features developed in the future based on owners' usage patterns and habits. What LG upgradability brings to the table is the ability to add a new function or convenience to an existing appliance through new software, new hardware or both.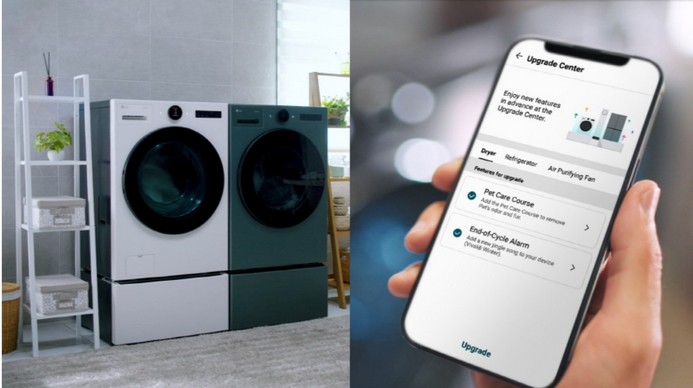 For example, users can improve the performance of the LG PuriCare air purifier when a new pet joins the family by upgrading with the Pet Care Filter to more thoroughly filter out pet fur and dander from the air. Upgradable LG dryers can be enhanced later on to handle different climates and fabrics with new accessories and software downloadable from the Upgrade Center in the LG ThinQ app.
Upgradability enables the LG appliance to keep up with changing trends and usage patterns over the many years of that product's lifespan, extending usefulness many times over for LG customers., LG is planning to introduce approximately 20 upgradable appliances this year. Customers in specific markets can expect to see LG's first upgradable washer and dryer later this year.
---
---
---